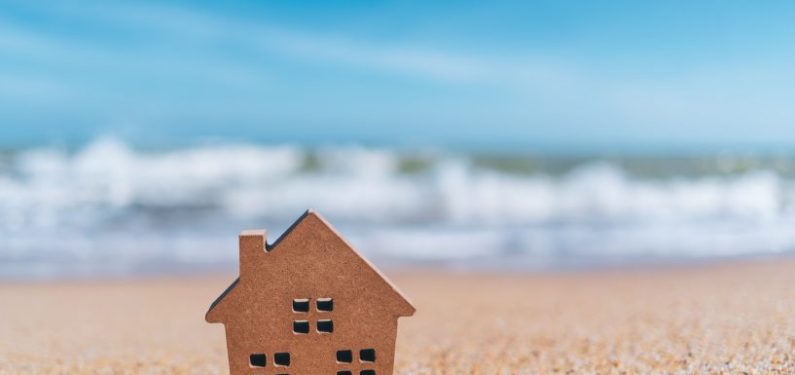 4 Ways to Insure Your Seasonal or Recreational Property
August 29, 2019
Seasonal properties offer a ton of great benefits and plenty of enrichment to the lives of their owners. First, they can serve as secure investment vehicles. Second, as they are often located in more remote areas, they can provide a significant level of escape from the hustle and bustle of everyday life and many recreational opportunities for the family. Just as the maintenance costs associated with these types of properties need to be weighed, so do the property loss and liability exposures that they present to their owners. There are several ways to insure these types of properties and the insurance product you choose will come down to the specifics of your individual situation. Here are a few ways to insure your seasonal or recreational property:
1. Homeowner's Policy
One way to insure your seasonal or recreational property is on your homeowners policy. Most homeowners policies will extend liability to an additional premises owned by the homeowner. This means that accidents that arise on the property which cause bodily injury or property damage to a third party and are deemed to be as a result of the owner's negligence can be covered by your homeowner's policy.
This is usually a very economical way to receive liability coverage for a seasonal-use property. However, complications may arise depending on the acreage or use of the property. If you rent the property on a short-term basis, many homeowners insurance companies will not want this kind of exposure covered on a Homeowners Insurance Policy.
Likewise, if there is a significant portion of the property that is rented or used for agricultural purposes, it may eliminate many insurer options. Second, if there is are structures on the property that are of enough value to require insurance, most homeowner's policies will not be sufficient since they will not extend property insurance coverage away from your primary residence.
2. Dwelling Fire Policy
Dwelling Fire Policies are often structured similar to a Homeowner's Insurance Policies. Like your Homeowner's Policy, they will offer "Coverage A" for the dwelling structure. Some may offer "Coverage B" for related private structures while many will offer the option to remove this coverage line.
Dwelling fire policies will also allow property owners to insure the contents of the seasonal dwelling. Some companies have the ability to schedule out-buildings on a dwelling fire policy for a specific amount determined by conducting Replacement Cost Estimators for those structures.
Historically, dwelling fire policies offered limited perils, or causes of loss, as compared to Homeowner's Policies. However, today, many dwelling fire policies are written on the same "Special Form" or "Open Perils" coverage with which most Homeowner's Policies are issued.
The unique aspect of Dwelling Fire Policies is that they can be written as "Property Only" policies. This can make them a convenient option for property owners who have extended Liability Coverage from their primary Homeowner's Policy and just need a way to insure the property exposures (buildings, etc.) that are present on the seasonal property.
3. Commercial Fire Policy
Commercial Fire Policies are often used by insurance companies to insure seasonal properties when the specifics of the property, use, or its buildings fall outside of the scope of what can be insured on a Dwelling Fire Policy. For example, hunting camps that are structured as collective camps or clubs are often good candidates for Commercial Fire Policies.
Likewise, seasonal properties that have different kinds of liability exposures may also fall outside of the scope of a dwelling fire policy. For example, perhaps an outbuilding is rented to a local business for equipment storage. These types of situations steer the conversation of insuring seasonal properties more toward Commercial Fire Policies rather than Dwelling Fire Policies.
4. Farmowner's Policy
Many property owners who purchase land for recreation, especially hunters, may buy a property with some agricultural land. The property owner may choose to farm the property themselves or they may rent the farmland to a local farmer. They may also use and store expensive farm equipment at the property to assist in wildlife habitat improvement projects.
A farmowner's insurance policy allows the property owner to insure the premises for both their Property and Liability exposures. A farmowners policy can provide coverage for a dwelling, specifically scheduled outbuildings, equipment stored in those outbuildings, and usually higher limits of Liability coverage, to boot. The potential to insure seasonal dwellings is one of the things people don't know about farm insurance.
Insurance companies who are willing to insure seasonal properties on a Farmowners policy will also typically be comfortable with insuring remote properties that are classified as "Protection Class 10" or simply "Unprotected". This means that the property is more than 1000 feet from the nearest hydrant and more than 5 miles from the closest fire department.
Farm insurance companies commonly insure rural types of properties and, as such, they have their rates structured to properly assume the increased potential for property losses associated with these types of risks. Some insureds who have a seasonal property within the same state as their primary residence may even be able to insure both their primary dwelling and their seasonal dwelling on the same farmowners policy. Doing so results in fewer policies to keep track of and often some premium savings.
If you have a seasonal property or are thinking about investing in one, it is important that you weigh all of your insurance options to make sure that you are receiving the best value and the best coverage. When multiple types of insurance become viable options, it gives insureds the power to choose the best product for their specific circumstances.
If you would like assistance in determining what is the best way to insure your seasonal or recreational property, give one of our licensed, experienced commercial insurance agents a call at 1-800-537-6880 or 717-665-2283.
Disclaimer: Information and claims presented in this content are meant for informative, illustrative purposes and should not be considered legally binding.