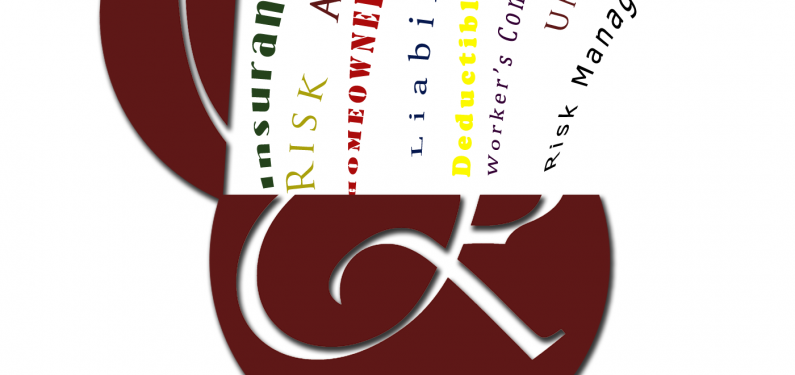 Inside Insurance Podcast – Episode 1 – Introduction
October 10, 2016
Podcast: Play in new window | Download
Welcome to the Inside Insurance Podcast! In Episode 1, we discuss what is to come with the podcast and talk about the independent agency model that Ruhl Insurance operates within.

Thanks for listening and be sure to like and follow Ruhl Insurance on Facebook for additional insurance information!
If you're more of a reader, you can check out a summary of the main points of the podcast below. This summary focuses specifically on the independent agency model Ruhl Insurance operates within and some of the benefits that come with working with an agency using that model.
3 Types of Insurance Agency Models
Ruhl Insurance is an independent insurance agency, which means we represent multiple companies. There can be a lot of confusion around what an independent insurance agency model is and how it operates. One way to understand it better is to contrast it with the other options out there.
1. Direct Writer
One type of situation is where you can have a direct writer. This is where you, the customer, can contact that company directly. For example, although Ruhl may represent Progressive, Progressive is a company that you can contact directly, deal specifically with an individual at the company level, and get an auto policy written. In this case, you may not get the same level of questioning and thoroughness on what your needs are that you may get with a more personal relationship.
2. "Captive" Agent
Another example would be what is called a "captive" agent. This is where you have an agent that represents one company. For example, agents that work for Allstate, State Farm, or Nationwide only represent the company they work for. So, if you connect with an agent and you fit the specific model of what they want to write, it all works out.
But, you don't have the opportunity for them to shop opportunities and look at multiple companies in order to get the best price and the best coverages for the enterprise you're running. To be fair, there are times when one of these companies is the best pricing and the best option, but that agent won't be able to show you more options. In a "captive" situation, it's just a once and done transaction when it comes to choosing your policy. It's a "this is what they have to offer and what they have to offer is what you have to choose from" situation.
3. Independent Agency Model
With an independent agency model, multiple companies are represented. For example, in the Farm department at Ruhl, we have about 6 major carriers that do a very good job of writing farm insurance policies. In the Personal lines department, we have 6-8 carriers of insurance companies that can write homeowners insurance or auto insurance policies. On the Commercial side, we're talking 10, 12, 15 different carriers, and we also have the availability to go out and find you insurance coverage for all kinds of specialty things. For example, if you're in trucking, that might be a specialty market.
3 Benefits of Working with an Independent Insurance Agent
Working with an independent insurance agent or agency provides several benefits. These are just a few:
1. We Do the Hard Work for You
So, the independent broker is a person or organization between you as the consumer and the insurance company. Basically, we go out and shop for you. We have conversations with the carriers to explain what's going on and see what they can do for you in terms of coverage and pricing. This saves a lot of time and effort for you as the consumer.
Instead of contacting one company at a time and talking to multiple people in order to get a quote, you can go to an independent agent, talk to one person, and receive several quotes in order to compare and get the best coverage for you and your situation. From that, you can do a coverage comparison as well as a price comparison. On the independent agent's side, we're going out and fishing for that information on behalf of the insured and providing a little more consultation and advice to the insured throughout the whole buying process.
2. Access to Both National and Regional Carriers
When you watch television or hear advertisements, you'll hear about the national companies and national carriers. They're advertising from the company level and have huge advertising budgets, so they can just blast their message across all channels. When you come to the independent agency doorstep, like Ruhl Insurance, we represent the regional carriers as well the national carriers, which opens up your options. Locally, we have Donegal Mutual, which is based in Marietta, and Penn National, which is based in Harrisburg. We also have Westfield Insurance, which is based in Westfield Center, Ohio.
These are regional carriers that do not quite have the advertising resources of the national carriers and are not necessarily writing insurance policies in all 50 states. You may never have heard about them or aren't as familiar with them, but they still do a fantastic job and can be very, very competitive in pricing and coverages. Independent agents bring extra value to you because they are aware of these regional companies that are much more personable and oftentimes have just as much experience. Instead of calling an 800 number, you're talking to someone in the local office that you can build a relationship with.
That's not to say these regional companies are small by any means. Many of them are large companies with sizable financials. It's just important to note that independent agents work with the national carriers as well as regional ones. When it comes to large risks, sizable carriers, including national carriers, are good to have available because they do have the resources and the big appetite for a diverse kind of insured.
When you start talking about different situations in commercial insurance that can carry a lot of risk, it's good to have carriers available who are willing to write those policies. It's not that one thing is necessarily better than the other when it comes to insurance – the value in an independent agency is that we can flesh out where you need to be in that conversation that we have. That's what we try to bring as an added value to the insured.
3. More Personalized Education, Consultation, and Advice
As independent agents, we want to make sure that the insured can make a better-educated decision when it comes to how they want to insure, the limits they need to adequately protect themselves, and make sure their insurance policy is doing what they think it's doing. So, when there is a loss, we say, "yep, that was covered".
Avoid Coverage Gaps and Insurance Pitfalls
As consumers, we often think we can buy what we need by going online. A lot of the advertising we see, especially around insurance, seems to all be about price and saving money. Everyone loves to save money. The problem with insurance is that, typically, when you save money, you are giving up some sort of coverage and that's critical. What you have to be careful of when it comes to saving money on insurance is whether you are getting a quote for exactly the same coverage you have now.
Individualized Coverage Comparison
The price of your premium is only half of the story. You have to lay the coverage comparison side by side. You may be okay with giving up some coverage for a lower premium as long as you understand what you are giving up. For example, you might be able to save a couple hundred dollars in the state of Pennsylvania by going from full tort on your personal auto policy to limited tort. When buying a policy online and selecting "limited tort" because it's cheaper, it might be okay, but if you don't know what you're giving up, you could be unintentionally leaving yourself open to some damaging coverage gaps. Without that coverage comparison, saving 15% or 20% sounds great, but doesn't necessarily tell the whole story. You have to ask yourself – is it actual savings or less insurance?
You can get information so quickly online, but, usually, not all of the information is presented. Plus, there is still a level of expertise that is missed by just reading an article. So, there is value in speaking with someone who is an expert in their field. As independent agents, we want to give you the tools and resources to understand what you're getting and ensure you get the coverage you need as our client.
Disclaimer: Information and claims presented in this content are meant for informative, illustrative purposes and should not be considered legally binding.