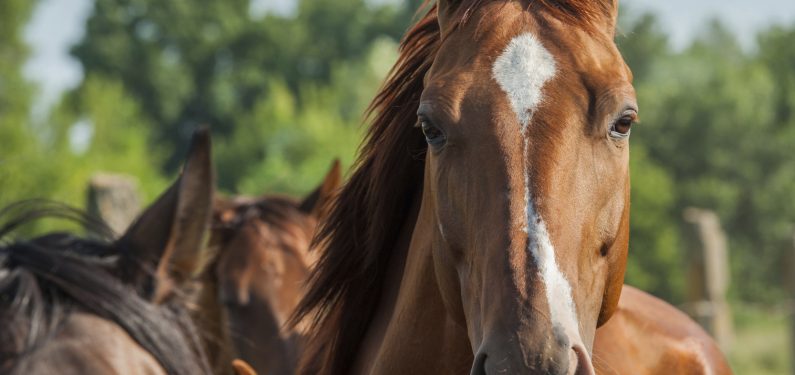 4 Reasons Why You Need Equine Mortality Insurance Coverage
October 12, 2017
Horses are a lively addition to any agricultural enterprise, and even to home stables. However, horses can become expensive. Environmental and biological factors can compromise a horse's health and leave you in the veterinary waiting room time after time. Here are some reasons why you need Equine Mortality Insurance coverage:
1. Illness
Horses have a delicate immune system. When under certain conditions, it can deteriorate quickly – endangering a horse's life. Regular veterinary care is crucial for the health of a horse. Preventive care may include vaccinations, pills, or supplements.
While maintenance of your horse's general health is your responsibility, large unforeseen veterinary costs can be associated with more serious illnesses. Insurance companies offer Major Medical plans for horses to ease the financial burden. Although this is one of the factors that affect the cost of horse mortality insurance, it's also usually well worth the higher premium to avoid surprise medical bills.
2. Injury
When a horse becomes injured, it can have devastating effects. Sometimes, a horse may not retain complete functionality. In instances when a horse becomes permanently disabled by an injury, the loss can be difficult to absorb – especially if the animal was a source of income.
Insurance companies recognize this possibility, and sometimes offer partial Loss of Use insurance. When used in conjunction with Mortality insurance, Loss of Use will provide a portion of the Mortality amount to pay for financial loss caused by a horse's inability to be used in the discipline intended.
3. Surgery
Some illnesses or injuries are so drastic that they require surgical intervention. In this event, many insurance companies will offer Surgical coverage. Equine Major Medical coverages often include Surgical insurance, however, Surgical Only policies may be also available. Both Medical/Surgical and Surgical Only covers can be added to a Mortality Insurance Policy.
4. Death
Although macabre to think about, horses don't live as long as humans. As a horse owner, you will likely outlive your horse. To help alleviate any financial duress resulting from your loss, Equine Mortality Insurance is available. First, you must determine the insurable value of your horse.
While this can be an extensive process for horse owners, it is simplified significantly with help from an experienced insurance agent. After the insured (you) and the insurance company agree on a value of the horse, age, breed, and use are taken into account, and a premium is calculated. In the unfortunate event that your horse passes away, the Mortality coverage will pay the Agreed Value of the deceased horse.
It's important to go over specifics with an insurance agent to get the coverage you need. If you're concerned about the financial implications of owning a horse, call Ruhl Insurance at 717-665-2283 or 1-800-537-6880 to get coverage or fill out our horse mortality quote form.
Disclaimer: Information and claims presented in this content are meant for informative, illustrative purposes and should not be considered legally binding.