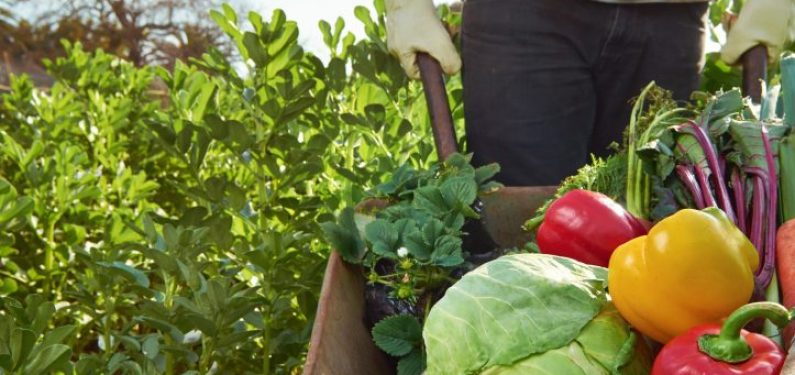 What PA Farmers Need to Know About Worker's Compensation Insurance
April 26, 2018
Disclaimer: This article is presented with the understanding that the publisher does not render specific legal, accounting, or other professional service to the reader. Due to the rapidly changing nature of the law, information contained in this article may become outdated. Anyone using this material must always research original sources of authority to ensure accuracy and applicability to specific legal matters. In no event will the authors, reviewers, or the publisher be liable for any damage, whether direct, indirect, or consequential, claimed to result from the use of this material.
Farming in Pennsylvania is not only an occupation; it is a way of life and an important facet of culture within the Keystone State. It has been this way for a long time and the tight-knit agricultural community has found ways to weather the storms of drought, soft commodity markets, and countless other economic and environmental challenges in order to continue to provide a vital set of products, services, and employment.
Just as modernization has rapidly changed farming, the legal environment surrounding family farms in Pennsylvania has likewise shifted. Some of the hand-shake deals, payments in kind, and casual labor situations that still exist within the farming community can present legal challenges while carrying with them potential ramifications that may have gone unconsidered.
Agricultural Employees are not exempt from workers comp statutes.
Many Pennsylvania farmers incorrectly believe that agricultural employers are exempt from workers compensation statutes. To some degree, this narrative is likely a result of a bit of "Whisper Down the Lane". An agricultural exemption does, in fact, exist in Pennsylvania, but it is not expansive.
Farmers employing more than one employee in a calendar year are not exempt from worker's compensation laws. Additionally, if a farmer has one employee and they earn more than $1,200 in a year or work more than 30 days, the farmer needs to carry worker's compensation insurance. The parameters of this exemption may limit it to casual labor situations. It's safe to say that the majority of production farms in Pennsylvania that have an employee are likely beyond this limited exemption's threshold.
Consequences for noncompliance can be serious.
Fines
The fines that can be levied on a farmer who does not comply with worker's compensation statutes can be onerous. Fines for misdemeanor offenses can exceed $1,000 per day, and if the employer's actions are found to be felonies, the fines can exceed $2,000 per day that worker's compensation requirements were not met.
No Common Law Defenses
As bad as oppressive fines, misdemeanors, and felonies may sound, employers who should, but do not, carry worker's compensation insurance forfeit what are called common law defenses. Common law defenses protect employers from lawsuits brought by injured workers claiming employer negligence in exchange for the provision of worker's compensation benefits to employees regardless of fault. If the injury happens on the job, even if the farm laborer's own negligence led to their injuries, the policy will respond and pay wage losses and medical payments.
Responsibility for Providing Continued Benefits
Farmers who fail to carry worker's compensation insurance not only expose their business and livelihoods to fines and criminal charges, they still may be responsible for providing the compensation benefits an insurance policy would have paid on their behalf. In Pennsylvania, wage benefits can be collected for over 9 years in some cases, and medical expenses are payable for the life of the worker. If a worker sustains a permanent injury on the job that will require continuous medical treatment, it is highly probable that this will bankrupt the farmer who chooses not to carry worker's compensation insurance.
While the addition of another insurance policy and premium payment isn't favorable for most farmers, failing to carry worker's compensation insurance when the compulsory law dictates that you must carry, it should never be considered as an option. Furthermore, worker's compensation premiums for agricultural employers aren't always costly. There are many affordable options available and often the same company who provides insurance for the farm property and operations will offer to insure a farmer with a worker's compensation policy.
It's important for farmers to understand the basics of worker's compensation. If you have been paying farm workers, whether under-the-table, via payments of kind, or otherwise, it is important that you explore your worker's compensation options with a licensed independent insurance agent with expertise in insuring agricultural operations. If you have questions about your workers' comp or need to update your coverage, call Ruhl Insurance at 717-655-2283 or 1-800-537-6880 today!
Disclaimer: Information and claims presented in this content are meant for informative, illustrative purposes and should not be considered legally binding.