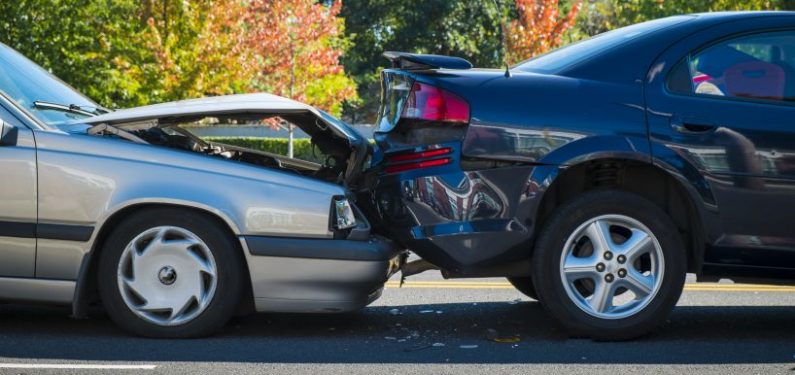 What is Non-Owned Auto Liability Coverage?
June 14, 2018
The very nature of the name seems almost ridiculous – Non-Owned Auto Liability. The first thing that comes to mind is the question as to how you could be held liable for a loss caused by a vehicle you don't even own. A logical follow-up question would be, "What kind of world are we living in, anyway?"
Why Businesses Need Non-Owned Auto Liability Coverage
In spite of the name, coverage for Non-owned Auto Liability isn't as nonsensical as it initially may seem. In fact, the vast majority of business owners should be adding this coverage to either their Business Auto Policy, their Commercial Package Policy or BOP. Any business that has employees, and even some that do not, will likely, at some point, create a liability exposure pertaining to the use of non-owned vehicles on behalf of their company. When liability coverage for non-owned vehicles is not purchased, a coverage gap is created and the business owner can be left uninsured if a loss were to occur.
Liability Exposure in the Use of Non-Owned Autos
So, what exactly creates a liability exposure in regard to the use of non-owned autos? Simply put, the establishment of what is legally described as an agent/agency relationship is what determines if a non-owned vehicle exposure exists. It doesn't take a whole lot to establish such a situation. In layman's terms, directing someone to do something on your business's behalf is enough to establish the relationship and potentially put yourself on the hook for claims arising while they are acting as an "agent" for you or your company (the "principal"). When the person, or employee, is conducting these tasks while using their own vehicle, a Non-Owned Auto Liability exposure presents itself.
Everyday Business Tasks Can Create Liability Exposure
It's not uncommon for small business owners to initially conclude that this liability risk is not present within their operations, but when you begin to discuss potential situations they often quickly realize how necessary Non-Owned coverage is. As a business owner, if you ask your employee to pick up supplies at the store on their way into work, or ask them to leave work to run a package to the post office, or they use their own vehicle for travel related to sales and prospecting, you need to have Non-Owned Auto Liability Coverage added to your policy. The situations and circumstances don't end there; in fact, the hypotheticals are nearly endless. Legally speaking, if that employee was to cause an accident while acting on your behalf, you could be held liable for the resulting property damages and bodily injuries.
Non-Owned Auto Liability Coverage Protects Your Business
Non-Owned Auto Liability Coverage protects you and your business in claims situations involving your employees' use of their own vehicles for your business purposes. Since it is unlikely that you know the liability insurance limits on the Personal Auto policies of all the people who may use their own car on behalf of your company, it is hard to determine if adequate coverage is in place to protect them, and you. In the event of an accident, the Liability Coverage on the employee's Personal Auto Policy will serve as the primary coverage.
If the coverage limits are insufficient given the nature of the accident, and additional restitution is needed to make the injured party "whole" after the loss, your Non-Owned Auto Liability Coverage can respond on a secondary basis to the employee's personal auto policy and protect you from such claims. Without adding this coverage to your policy, you could find yourself in the position of being legally liable for injuries sustained in an accident that you had little control over; and worse, you could find yourself with no insurance coverage to pay the claim.
Non-Owned Auto Liability Coverage is an inexpensive coverage and it should be something that is on your list to discuss with an insurance agent. At times, insureds may elect to delete the coverage offering, or if they did not have the coverage on a prior policy, a new policy may be written to match the expiring coverages. Regardless of the specific reason as to why, if you don't have Non-Owned Auto Liability Coverage on your Business Auto Policy, Commercial Package or BOP, it's certainly something that should be on your radar for consideration.
If you are having difficulty determining the extent of your current coverage, pick up the phone and call a licensed, reputable agency that can help you determine which additional coverages you may want and which ones you may need. You can reach a member of the Ruhl team by calling 717-665-2283 or 1-800-537-6880.
Disclaimer: Information and claims presented in this content are meant for informative, illustrative purposes and should not be considered legally binding.