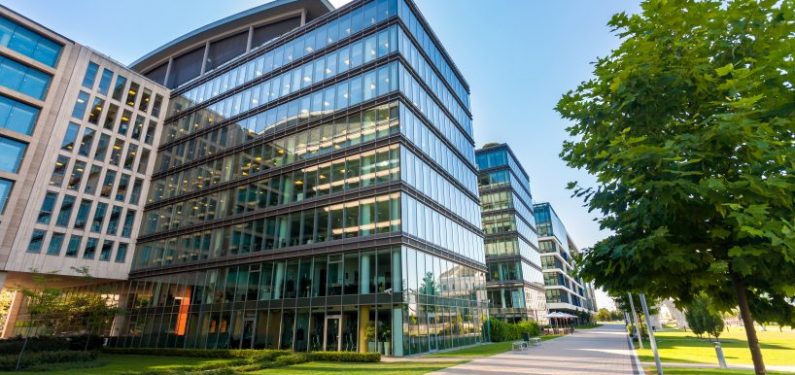 5 Things You Need to Get a Commercial Insurance Quote
May 9, 2019
For owners of established and new businesses alike, it isn't always immediately apparent what information is pertinent to a conversation regarding their insurance coverage.
For new business owners, this can be especially challenging because some of the information necessary to receive an accurate quote is difficult to estimate or obtain. For established businesses, even those with CFOs or Operations Managers in place to handle the purchase of insurance coverage, challenges still arise. If employment transitions are taking place, new managers may have challenges finding or deciphering current insurance policies and the result of this is that insurance contracts often go unreviewed.
The process to purchase or review an existing insurance policy or to get a quote from a new company isn't one that has to be difficult for the consumer. By having just a few pieces of information ready when you make the initial call to an independent agent, you can greatly reduce the amount of time and effort it takes to obtain an accurate and competitive quote. Here are a few things you need to get a commercial insurance quote:
1. Property List
If you plan to insure your commercial property, take inventory of the items and put them into a spreadsheet. Keeping a record of business property is good practice for multiple reasons, but it will also come in handy when you are getting an insurance quote. Your list should be as comprehensive as possible and should include things like office equipment and supplies, furniture, machinery, mobile equipment, and buildings on the premises.
If, and when, possible, include values for each item as well. Having a complete list, along with values of each item, is incredibly beneficial to an insurance agent. This will help the agent formulate a comprehensive quote that insures your property adequately.
Your agent can also use the list to help you determine if you want to insure all of your property or if you want to insure only a few, specific high-value items. This will help the final policy you purchase to be completely customized to your operations and financial situation.
2. Building Dimensions
Chances are, you might have a general idea of what your real estate is worth on the open market. However, insurance companies base insured limits on your policy on the basis of what it costs to replace the damaged property.
Depending on the status of the real estate market, the replacement cost of your real property could be more, or less, than its market value. An independent insurance agent will be able to use the dimensions and type of construction of your building to get an estimated replacement cost.
This ensures that your property is insured to a limit that meets or exceeds the policy's co-insurance requirements. This also helps you avoid a co-insurance penalty, which is one of the risks of having the wrong commercial property coverage. Many insurance companies will require agents to submit these estimators along with their request for a quote.
So, having dimensions and type of construction information available to the agent provides a head start to the quoting process and can significantly decrease the turnaround time to obtain competitive quotes. Additionally, some liability classifications are based upon building square footage. For example, this is often the case with event halls. So, square footage information is always beneficial to have readily available.
3. Loss Runs
If you currently have an insurance policy, getting a new quote from a different company will require you to obtain your prior loss history information from your current insurance carrier. Usually, companies will request three years of loss information when quoting a new account, but some may ask for five, so it is your best bet to request "5-year loss runs". Many carriers make these available within a client portal section of their websites while others require loss runs be obtained by request of the insured party.
You can easily get loss information from your current agent or current insurance company via a simple phone call. They may have a form for you to sign in order to request such information, but the process is not difficult and the request is typically fulfilled within a few business days. An insurance company that is providing you with a quote will use your prior loss history to help establish a better picture of your business and its management.
If there is a high frequency of claims within the past couple of years, some companies may decline to quote the account. The contrary is also true – if you have had no claims in the past five years, the quoting company may decide to offer a more aggressively-priced quote because of your favorable loss experience!
4. Employee and General Financial Information
The liability premium on a commercial insurance policy can be based on a variety of factors. Often, policies are rated on the basis of the number of employees, payroll, or gross revenues. This may seem a bit invasive at first glance, but it provides the insurance company insight into the scale of your business. For example, a contractor with $1,000,000 of payroll expense is almost definitely doing a larger number of jobs than a contractor with $100,000 of payroll.
This indicates to the insurance company that there is a high volume of work and, with that, comes a higher frequency of inherent liability risks. A manufacturing company with a high level of automation may not have a high payroll, but they may be mass-producing products and so gross revenues are a better measure of scale in order to calculate the appropriate liability premium.
If you want to obtain a competitive quote or finalize a preliminary one, you will need to provide this information, so be sure to have it on hand and you will be able to get accurate numbers from an agent more quickly. If you are looking to obtain a new quote for a new business, this information will still be asked of you. If you don't have employees or payroll, your liability rate will usually be based on the sole proprietor rate.
If your business falls into a classification that is based upon gross sales revenue, you will need to provide a sales estimate you have projected for the upcoming year. In these cases, you want to give an honest, good-faith estimate, but you also don't want to overestimate. You don't want to pay liability premium on gross receipt volume that you do not end up realizing.
5. Your Current Policy
If you are currently insured, it is a good idea to locate a copy of your most recent policy and have it on hand. It's a common sentiment from insurance buyers to keep their current policy from a new agent in order to make sure that they are getting the new agent's best price.
Simply put, if you are dealing with a committed and reputable insurance agent, their first priority is to help you achieve the most value possible from your policy. A reputable agent will be dedicated to helping you find the most value in the insurance products you buy. Not only will your current policy help in ensuring you get full coverage, but it is also essential for comparing different insurance quotes.
This means that they want to ensure that you are neither overinsured or underinsured and they want to find you the most competitive quote possible that will give you the coverages you want and those which you need. An experienced insurance agent will be able to look through your current policy, identify areas of concern, and have a conversation with you to help you understand how you are currently insured and how it may affect you or your business at loss time.
A consultative approach to insurance sales is one of the biggest values in working with an experienced independent insurance agent. If you suspect that your insurance agent would alter their pricing if they had knowledge of the pricing you received with your current policy, you likely haven't found the "right" agent for you.
These things will get you well on your way to receiving a competitive and accurate commercial insurance quote in the shortest amount of time possible. Beyond these simple items, your agent may have a few additional pieces of information they need to obtain from you.
Oftentimes, agents may send out a supplemental questionnaire, which is a series of questions that the company will use to determine your business's scope and scale to verify that your business operations fall within their company's risk appetite.
A licensed, experienced independent agent will be able to walk you through any additional steps or information requests. If you are looking for a competitive commercial insurance quote and would like to speak with one of our experienced commercial insurance representatives, call 1-800-537-6880 or 717-665-2283 or fill out our consultation request form today!
Disclaimer: Information and claims presented in this content are meant for informative, illustrative purposes and should not be considered legally binding.