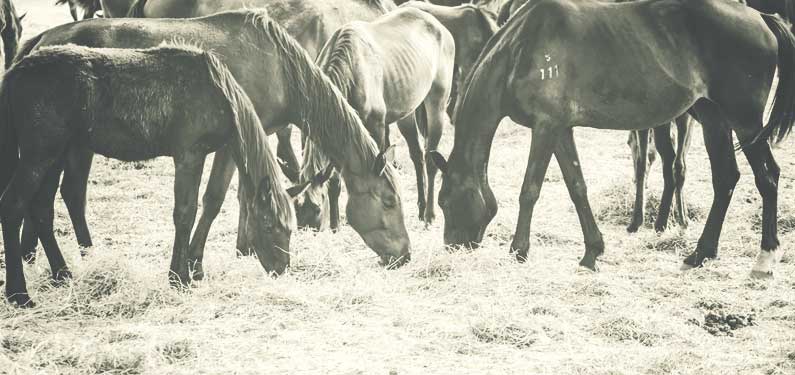 3 Important Things to Know About Horse Farm Insurance
October 26, 2017
Farming may seem like a simple lifestyle from the perspective of an outsider. But in reality, it can be extraordinarily challenging. Dealing with suppliers, going to auctions, maintaining the property – being a farmer is hard work. Especially when dealing with large livestock, like horses.
Equine husbandry can be good for the soul and incredibly rewarding, but horses have big personalities and even the most well-trained horse can be unpredictable at times. When they live on your property, it's not only a good idea to have insurance, it is vital.
Here are some things to know about Horse Farm Insurance to get you thinking:
1. Off-Premises Shows
Do you like to show off your horses? There are plenty of opportunities: local, state, or national fairs, competitions, and exhibitions. Giving your horse exposure to the public can be good for the animal and good for the promotion of your farm. However, some horses don't embrace new environments – or people – in a positive way. They can become startled and rear, run off, or kick. Horse Farm Insurance oftentimes covers off-premises shows, so in the event that a horse goes haywire, you'll be okay in the financial aftermath.
2. Wagon Rides
Wagon rides are a staple at local fairs and farms, especially in the fall. Children pile in wagons all over to pick pumpkins for decoration. Although a festive and exciting time for the little ones, it can be nerve-wracking for you and your horses. Children are very unpredictable, making what would be a fun experience into a possibly volatile one. Horse Farm Insurance can cover wagon rides, so you can rest easy. Depending on your policy, and if you charge a fee, your ride will be covered if your horse becomes agitated.
3. Barns
Your outbuildings are likely an important part of your horse operations. Whether it is a run in shed, or a large multi-stall barn, your horse farm insurance can provide you with coverage in case something happens to these structures. Fire, wind, storms, lightning strike, and collapse are common causes of loss to horse farm structures. You can rest easy knowing that your horse farm insurance policy can protect your real financial assets in case of a loss.
These are just a few things to know about Horse Farm Insurance. It's important to go over the specifics of Horse Farm Insurance with an insurance agent to get the coverage you need while also bypassing the common mistakes to avoid when buying Horse Farm Insurance. If you're concerned about the financial implications of a horse gone awry, feel free to contact us at Ruhl Insurance.
Disclaimer: Information and claims presented in this content are meant for informative, illustrative purposes and should not be considered legally binding.