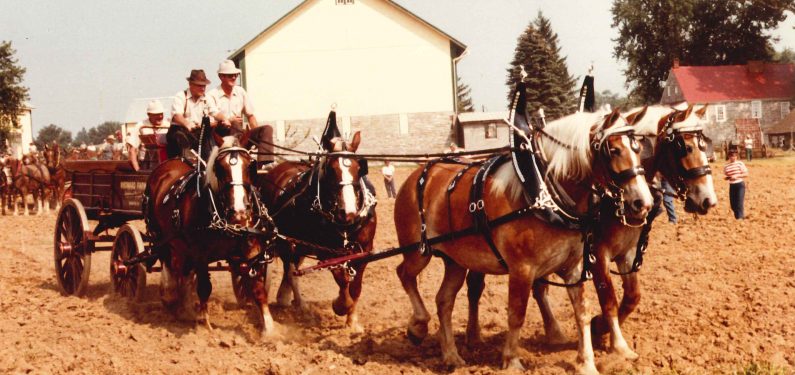 Taking Rate in Horse and Carriage Operations
October 2, 2014
Coverage and Pricing in the Ever-Changing World of Carriage Operators Liability Insurance
If you are a carriage operator that is taking rate, chances are you have multiple liability exposures that can be most effectively covered through a Commercial General Liability Policy (CGL).  Insurance professionals encounter a vast array of insureds and operations when insuring this risk, from the owner-operator with one vis-à-vis doing the occasional wedding to the commercial hack service in large metropolitan areas employing a small army of drivers who pick riders up at curbside for a tour of the city's historic downtown district.  While the loss exposures vary between insureds, the need for liability insurance remains constant.
Carriage Liability Insurance
Because of the oftentimes unpredictable nature of horses and the risk it presents for bodily injury or property damage, standard insurance carriers have been reluctant to insure these exposures.  Usually, carriage liability insurance is placed through a brokerage or a surplus lines agent with an admitted insurance carrier in the state the carriage operator conducts his or her business in.
Insurance companies use actuarials, along with loss experience in a certain class of business, to determine liability rates for a given industry.  Underwriter discretion, as well as an insured's loss history, can play an additional role in determining an individual's premium pricing.  Carriage operators can assist in creating an environment that attempts to minimize and control loss exposures by being proactive in the management of their companies and reducing or eliminating areas of their operations that present high loss potential.
How to Reduce High Loss Potential in Carriage Operations
Although horse-drawn carriages may not necessarily require insurance to operate on roadways, there may be permits or registrations required in local jurisdictions. Additionally, you will want to have liability insurance to cover anything that may happen. Many insureds choose to have safety and training programs they require their drivers to complete before they can operate on public roads.
Having first aid kits on board the carriage, or drivers/assistants trained in first aid, are also ways to reduce the size of losses, should one occur.  Having standard safety procedures, such as always having a driver maintain contact with the lines, or having a header for the horse when customers are loading or unloading are just a few additional steps that responsible operators can take to ensure they are providing a safe environment for their drivers, their customers and the general public.
Why Carriage Operators Should Work to Reduce High Loss Potential
There are multiple reasons why this is of interest to each and every carriage operator, whether your company is loss-free or loss-laden.  Losses in a small niche market industry, like carriage operators liability, can lead to industry-wide rate increases.
As a line of business experiences more losses it becomes unprofitable for a company to insure. When the loss ratios exceed profitability for the company they are presented with two options: Discontinue writing that line of business, or take an industry-wide rate increase to offset the loss volume.
Rate Increases and Less Insurance Options
Often, the first step will be a rate increase, and the second step will be the carrier exiting the market.  The ramifications of this can be broad; carriage operators will find it increasingly more expensive to insure their businesses, minimum premiums rise which makes it difficult for small operators to be profitable and justify the operation costs associated with doing this type of business, and, in the event a carrier exits the market, all carriage operators are left with one less option of where to find a viable program to insure their liability risks.
Along with the negative insurance effects of high claim volume, public opinion can become adversely affected when individuals and businesses start to view the horse-drawn carriages on their streets or in their parking lots as a high risk to their property or person.  The importance of public perception in a time of high industry scrutiny cannot be overlooked.
As an industry, it is more important than ever for carriage operators to band together and provide adequate resources for the new start-up company and veteran operator alike.  Networks that facilitate the sharing of safety tips, ideas, and procedures should be cultivated. Those networks and affiliate groups that already exist should be nurtured. Equine professionals, and their resources, should be tapped to provide knowledgeable expertise in the areas of safety and loss control.
Consult your insurance agent about what you can do to minimize your liability exposures when you are taking rate as a carriage operation.  If he or she doesn't fully understand your operations, find another agent who does.  For the horse-drawn carriage operators out there, this is your industry and your passion, it is up to us all to do our due diligence to ensure losses are kept to a minimum so that the future of carriage operators, the availability of insurance programs, and the opportunities for the public to experience a bit of equine recreation remain constant and secure.
-By Reuben N Dourte
Reuben Dourte is an Account Executive at Ruhl Insurance. He specializes in Farm and Agribusiness Insurance lines and is a board member of the Carriage Operators of North America.
Disclaimer: Information and claims presented in this content are meant for informative, illustrative purposes and should not be considered legally binding.