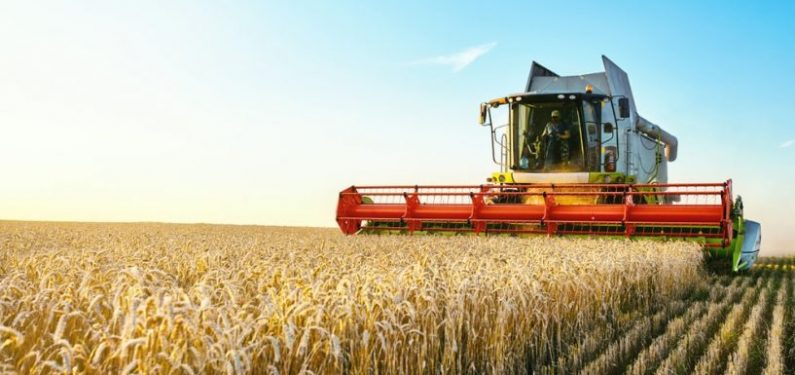 How to Properly Insure Combines and Forage Harvesters
July 30, 2020
Modern agriculture requires modern equipment. Farmers need efficiency to remain profitable more than ever before. One of the ways that farmers have increased the efficiency of their operations, improved the quality of their livestock feed inputs, and created an additional revenue stream for their farming operation is by purchasing their own forage harvesters and combines. As such, it's become important to properly insure combines and forage harvesters.
In other cases, custom harvesting operations may have several units that are hauled to locations across their state and even nation-wide. These types of equipment present a significant asset liability because of their high cost and value. New units can cost more than your average home, with price tags exceeding several hundred thousand dollars. In addition, farmers usually have different attachments that are costly investments.
Insuring these items properly is imperative. Here's how to properly insure combines and forage harvesters:
1. Schedule the Equipment on Your Policy
There are differences between Scheduled and Unscheduled (or Blanket) Farm Personal Property (FPP) inventory. While we feel that there are significant benefits to maintaining an accurately valued and properly insured list of Unscheduled FPP, this is not always a possible means of insuring combines and harvesters. Most Farm Insurance companies will require that these pieces of equipment are put on the Scheduled FPP list. This way, the company can rate the policy for the full insured value of the equipment.
An Unscheduled FPP list can be insured at 80% of the value of the entire inventory and the policy will still pay 100% of the ACV of any one piece of equipment. Because of this, in the event of a loss to a combine, the insurance company could pay tens of thousands of dollars of loss settlement for equipment value that they did not take any premium for if it were Unscheduled.
The inner workings of the insurance coverages and practical reasoning for this requirement from the insuring company can get into the weeds and be confusing. However, the most important thing to remember is that, in most cases, combines, forage harvesters, and their attachments need to be included on the Scheduled Farm Personal Property line item on your policy.
2. Owners Cargo
Depending on the type of insurance policy you have, and if you plan to move your combine by truck and trailer to different locations to conduct custom harvesting operations, you may need to consider adding a higher limit of Owner's Cargo to your commercial auto policy.
A commercial auto policy may come with a sublimit of owner's cargo coverage. But, this is most likely going to be an insufficient amount for a combine or harvester and the attachment heads you will trailer with it. When traveling between your own farms or rented properties, your scheduled FPP insurance coverage will follow with the unit.
However, talk to your independent agent about potential gaps that could arise when hauling the equipment to a custom harvesting job. Additionally, be sure that your Farmowner's policy includes a liability coverage endorsement for these types of commercial agriculture operations. If it does not, you may need to obtain coverage for these exposures via an additional commercial ag insurance policy.
3. Precision Ag Equipment
If your harvester or combine is equipped with a built-in or after-market precision agriculture unit, speak with your agent about how to properly insure the device. If it is built-in, it may be included in the insured value of the combine or harvester. However, if it is a removable or after-market unit, it may need to be specifically scheduled and described on the policy.
Additionally, you may want to investigate options for insuring these devices with additional coverage that accounts for causes of loss unique to this type of equipment. Options that provide coverage for data restoration costs in the event the device is corrupted or destroyed may also be pertinent to your operation.
Whether you are harvesting for yourself or conducting custom harvesting operations, data is a vital component of modern agriculture. It can be used to track acreage yields and provide information for crop insurance reporting. Ask your agent about these options when insuring a combine or forage harvester.
These are a few considerations to properly insure combines and forage harvesters. Properly insuring an agricultural operation in a comprehensive way requires the product knowledge and expertise that only an experienced agricultural insurance agent can provide. The benefits and added value of partnering with an agency that has this type of expertise are ever-increasing.
If you would like to review the coverages you have in place for your combine or forage harvester or to review the insurance coverages pertaining to your broader agricultural operations, give one of our agricultural insurance specialists a call at 1-800-537-6880 or 717-665-2283.
Disclaimer: Information and claims presented in this content are meant for informative, illustrative purposes and should not be considered legally binding.