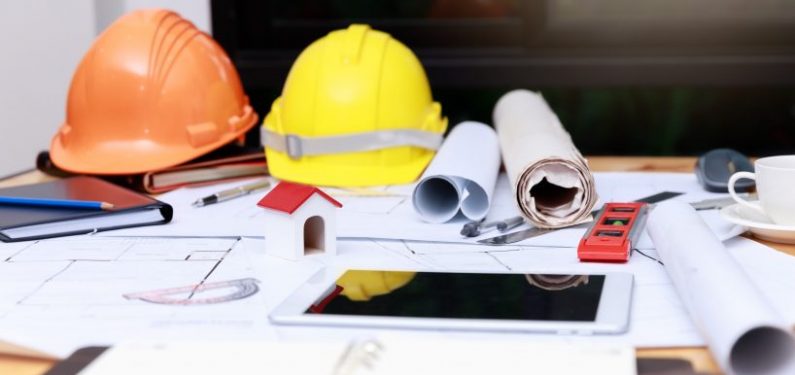 How to Manage Multiple Contractors in the Workplace
February 27, 2020
When a business owner invites contractors into their workplace, there are many challenges that can come with managing them. Knowing how to prepare for and manage multiple contractors in the workplace from an insurance standpoint and to create a safe environment is essential.
The steps a business owner should take before contractors begin work largely deal with the transfer of liability risks through contractual arrangement or verification of the presence of appropriate insurance coverages. Understanding these preliminary challenges is the first step, but managing the increased risks that are created by having multiple employers working within a place of business does not stop there.
Once the work begins, business owners must be vigilant in overseeing and moderating the work performed and establishing means of communication to keep their place of business hazard-free. The considerations that business owners should make pertaining to the management of on-going work and the presence of multiple vendors, contractors, or subs within a place of business largely revolve around two concepts – communication and coordination.
Here are some steps that should be taken when it comes to communication and coordination to manage multiple contractors in the workplace and to ensure safe working environments:
3 Steps for Effective Communication With Contractors in the Workplace
Coordination cannot occur without the establishment of effective lines of communication. Because of this, communication becomes the first step in ensuring a safe and productive work environment for all involved. There are several steps you can take to establish strong and effective communication with contractors in the workplace.
1. Establish Clear Communication Channels
Have a communication protocol put in place to make sure that there is a standardized flow of information and that all contractors, subcontractors, and/or temporary workers are well aware of the communication channels that are available to them if a need arises. This is important for establishing coordination of work performed as well as creating an efficient means to deal with potential future injuries or emergencies.
Business owners who hire multiple contractors to perform work at a job site or place of business must take on this responsibility as the host employer. The same can be said for General Contractors who are hired to manage all aspects of contracted work.
2. Communicate Protocols Regarding Workplace Hazards
The host employer should work with contractors to establish standards on how to identify, mitigate, and communicate about the presence or possibility of workplace hazards. Contractors should relay these protocols to their employees so that everyone at the workplace is aware of the proper methods for identifying, relaying, and eliminating hazards.
3. Establish a Two-Way Reporting System
Once communication channels have been established, a reporting system should be implemented. This system goes both ways, from the host employer to contractors and their employees and from contractors to the host employer.
Injury and illness reports, potential hazards that have been identified, safety information, and schedules should all be relayed to all relevant parties. By making sure that this information flows in both directions will help reduce failures in communication from either party and help to eliminate workplace injuries for all employees.
3 Steps for Efficient Coordination of Contractors in the Workplace
After effective communication channels are opened up and established, job coordination becomes much easier. Here are a few things that should make their way to the forefront of conversations regarding the coordination of the work being performed when you need to manage multiple contractors in the workplace:
1. Contract Coordination
Contracts with all parties involved should be gathered to make sure that each contractor, employer or employment agency is meeting the minimum requirements of their contract.
2. Planning
Meet with job managers and all subcontractors to develop an efficient plan for performing the work. In cases of construction or remodeling, the host employer should work with contractors to phase work accordingly so that the job and place of employment stay safe while the work is performed.
Make sure that the schedule of work to be performed does not put workers employed by one contractor in danger because of specialized work that is being performed in the same area by another contractor. This is especially important when hazardous materials are present.
In situations where multiple vendors have a contract, as would be the case in multi-employer worksites, planning, scheduling, and general job site coordination is an ongoing task that must become a priority for all parties involved.
3. Staffing
Make sure that management-level personnel is present on the job to assist with coordination issues as they arise. Likewise, make sure that appropriate steps are in place to train new or temporary workers that come on the job site after work has already begun.
New workers may be more susceptible to inherent hazards on a job site. So, there should be appropriate coordination pertaining to their training and orientation to the place of work. Not only does this help create a safer work environment for everyone involved, but it also reduces the risk of injuries, which also reduces the likelihood of a worker's compensation claim.
Keeping insurance considerations for contractors in the workplace in mind and following these steps will help you get started in the right direction when it comes to managing multiple contractors in your workplace. Whether you own or manage a multi-employer worksite or have contracted multiple companies to perform renovation or construction at your place of business, these steps will prove helpful in maintaining a safe work environment for everyone involved.
However, this is just the tip of the iceberg when it comes to workplace safety and consulting an OSHA-certified risk manager is always a good option. There are also other online resources that business owners and contractors can reference, including resources from the US Department of Labor.
If you would like some additional assistance pertaining to identifying and insuring against the risk exposures that may be present for your business or at your job site, feel free to contact one of our licensed and experienced commercial lines agents at 1-800-537-6880 or 717-665-2283.
Disclaimer: Information and claims presented in this content are meant for informative, illustrative purposes and should not be considered legally binding.