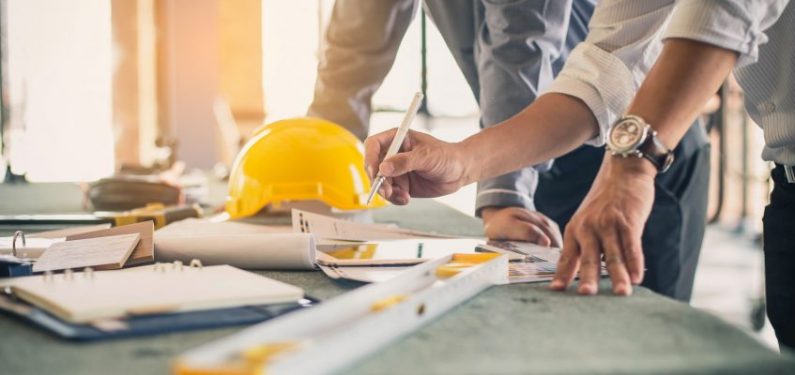 3 Insurance Considerations for Contractors in the Workplace
January 23, 2020
Business owners who operate out of a physical workplace will, from time to time, need to conduct building maintenance or property renovations. When these tasks require the use of a contractor, there are some insurance considerations for contractors in the workplace that need to be made in order to protect the business and the livelihood of its owners and employees from potential claims that can, and do, arise.
Hiring a reputable and experienced contractor will help to ensure that most of these concerns are accounted for, but it is still a good idea for business owners to be informed about a few things. Here are a few insurance considerations for contractors in the workplace to keep in mind to help to keep your next maintenance and renovation free of unforeseen claims costs:
1. Acquire a General Liability (GL) Certificate From Your Contractor
At the very least, it is non-negotiable to hire a contractor who has a General Liability Policy in force. Some larger businesses even require contractors to add them as an additional insured on their insurance policy before they begin work. Some contractors may provide you with a copy of a generic GL Certificate that they have on-hand from their insurance agent. While this is better than nothing, you should ask that the contractor provide you with a GL Certificate that names you or your business as the "certificate holder". This is one of the important insurance considerations for contractors in the workplace.
This will ensure that, at the time you receive the certificate, it is current and not one from an old policy that has lapsed or canceled. The contractor's GL Certificate will include pertinent information, such as policy effective dates and liability limits. If the job continues over the renewal date of the contractor's insurance policy, be sure to acquire an updated certificate when the original one has expired.
Additionally, it is a good general practice to hire a contractor who has at least a $1,000,000 liability limit on their GL policy and only uses subcontractors, if applicable, who carry the same limits. The contractor's General Liability policy protects the contractor, and you, from claims of property damage or bodily injury arising from the contractor's negligence. So, if a customer trips on a contractor's extension cord and needs medical attention, the contractor's policy will be the first to respond and will offer coverage for you both.
2. Obtain a Worker's Compensation Certificate
Another one of the important insurance considerations for contractors in the workplace is proper worker's comp coverage. If the contractor that you have hired has employees, or any of their sub-contractors do, it is an absolute necessity that they provide you with a certificate of Worker's Compensation insurance. Worker's Compensation is a mandated coverage in every state and hiring a contractor who uses employees but does not maintain a Worker's Compensation insure policy puts you, and your business, at risk.
A large number of contractors try to circumvent this mandate by using independent contractors (IC). However, a smaller number of them are actually using independent contractors. This is because their "independent contractors" do not truly meet the tests required to be considered as such. If they aren't using their own tools, receiving their compensation based on the completion of the job and not hourly, setting their own hours and schedule, etc., the contractor has not hired IC's. Instead, they have established a bonafide employer-employee relationship.
In these cases, either find a new contractor or demand evidence of a Worker's Compensation policy from the contractor and/or the subs. If a worker is injured and no WC policy is in place, the medical bills and/or wage losses of the injured worker can end up being paid through your own Worker's Compensation policy.
This can negatively affect your rates for years to come. If you do not have employees and do not have a Worker's Compensation policy, the claims may be can actually end up coming out of your own pocket. Keeping this in mind and knowing the basics of worker's compensation can help you protect yourself and your business.
3. Understand Completed Operations Liability
Products and Completed Operations Liability is a line item coverage on your contractor's GL policy. Many contractors don't even fully understand how this coverage works, so it is important that you do! When a contractor completes their work and, as a result of their work, damages are incurred to other parts of the property, the Completed Ops portion of the policy can respond and pay for the subsequent damages.
Sub-contractors' work is also covered under the liability portion of the contractor's insurance policy. What is not covered is the damages to the contractor's work itself. For instance, let's assume an electrical contractor is installing a new circuit breaker box in your place of business. The contractor makes an error in their installation and it results in a fire. The damage to the other portions of the building will be covered by the contractor's Completed Operations Liability coverage, but the damage to their own work (circuit breaker box, etc.) is not covered on their policy.
The reason for this is that the contractor's insurance policy does not provide them with coverage for faulty workmanship. That is not to say that the contractor is void of legal responsibility for the damaged components they installed, it just means that payment for the replacement of their own work will need to come out of their own pocket.
A general contractor's liability coverage can pay for these losses, since the work of sub-contractors is not excluded by Completed Operations coverage. This is the reason why many insurance companies do not like to write liability policies for what they deem as "paper contractors" or General Contractors who are not, themselves, actually conducting a majority of the work on a jobsite.
In addition to the above insurance considerations for contractors in the workplace, it is good practice to partner with a contractor who is well versed in, and follows, OSHA guidelines and best practices. This will ensure a safe workplace environment for your employees and theirs. These considerations can serve as a good starting point for you, as a business owner, when you are entering into a contract with any service provider and when you have to manage multiple contractors in the workplace.
If you are unsure of the language in the contract, it is a good idea to ask a trusted attorney to conduct a contract review. In addition, be sure to discuss other potential claims occurrences or possible pitfalls, along with any other concerns you may have with your insurance agent. Having an open conversation is the best way to ensure you have the appropriate coverages in place to protect your place of business. Give us a call at 1-800-537-6880 or 717-665-2283 and one of our licensed commercial lines agents can answer any questions you may have.
Disclaimer: Information and claims presented in this content are meant for informative, illustrative purposes and should not be considered legally binding.