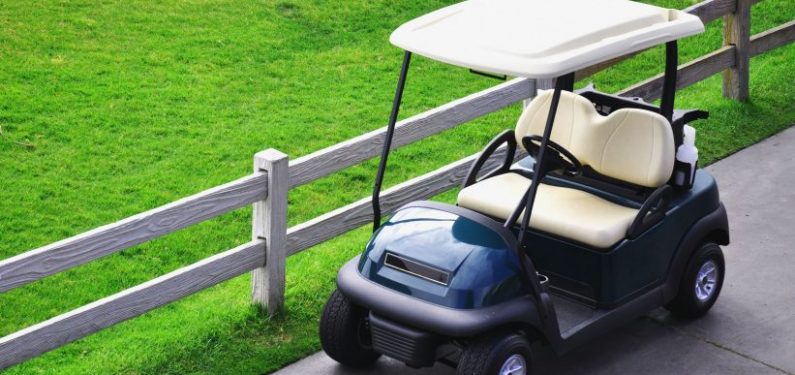 Is Your Golf Cart Covered?
October 10, 2019
Many homeowners own their own recreational vehicles. One of the more unique scenarios within the realm of Personal Insurance occurs when there is a need to find insurance for a homeowner's golf cart. Oftentimes, vehicles such as four-wheelers are driven off the premises or on the road, so a policy needs to be bought for this type of use.
However, in some scenarios, golf carts that are restricted to specific types of use may receive coverage from a homeowner's policy. This is often the most economical means of obtaining insurance for these types of vehicles. But, homeowners must be aware of the policy restrictions that may exist so that they do not experience gaps in coverage, which can lead to unpaid claims.
Here are a few scenarios pertaining to a homeowner's use of a golf cart and how coverage applies as well as where additional coverages may be obtained:
1. Using a Golf Cart on the Course
The use of a golf cart on a golf course is typically covered for Liability only on a homeowner's insurance policy. There may be circumstances that require a policy to be endorsed to include this coverage. In other cases, it may be added by an automatic endorsement. An automatic endorsement is an insurance company's way of including this coverage line without making it a part of their standard, unendorsed policy language.
Some high-value homeowners' policies cater to a clientele that is more likely to have a golf cart for this type of use and so this endorsement is added to policy automatically, and usually at no additional charge to the customer. Whether the endorsement is included automatically or must be purchased with the policy for a small charge, a homeowner's insurance policy is an economical way to obtain Liability insurance for these vehicles.
It's important to consider the restrictions with this type of coverage. For example, golf carts that leave the course and are used for other purposes on a public roadway will usually not be eligible for Liability protection.
2. Golf Carts as Utility Vehicles
If they are staying on your premises for use as a utility vehicle, and depending on your policy type, you may be able to obtain Liability Coverage through your primary home insurance policy. However, if the golf cart is licensed for road use and is used on a public thoroughfare, additional coverage is more than likely required.
Policyholders with vacation properties in resort towns will often have a golf cart they use for short runs to the store, the clubhouse, etc. These scenarios can create significant liability gaps and will typically require the purchase of a separate policy to properly insure the vehicle and avoid coverage gaps.
3. Golf Carts as All-Terrain Vehicles
Custom golf carts are becoming a more regular sight and these vehicles are often lifted or enhanced with additional speed and horsepower. Some of these vehicles may be licensed for road use and rival 4-wheelers with their speed and all-terrain capabilities. If you plan to use your golf cart as a road vehicle, it is important that you obtain a separate liability policy for the vehicle.
The good thing about these types of policies is that Physical Damage Coverage can also be purchased. Many golf carts these days come with a significant price tag and the ability to obtain property coverage on the vehicle is a good reason to go ahead and purchase a separate policy that provides both Property and Liability coverages.
Whether you already have a golf cart or are thinking about purchasing one, it's important that you have a discussion with an experienced insurance agent to be sure that all coverage gaps have been eliminated. Recreational vehicles should be a source of relaxation and enjoyment, so be sure to gain the peace of mind that comes from knowing your family and your assets are properly insured.
If you would like to discuss the options available for insuring your golf cart usage, give one of our Personal Lines agents a call at 1-800-537-6880 or 717-665-2283 and we will help you determine the coverage that is right for your individual circumstances.
Disclaimer: Information and claims presented in this content are meant for informative, illustrative purposes and should not be considered legally binding.