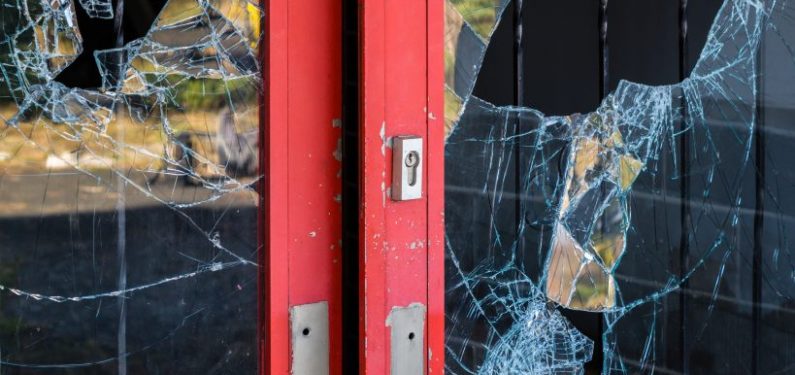 Is Civil Unrest Covered by Insurance and How Can it Affect Your Policy?
September 3, 2020
One of the last perils or causes of loss for which most business owners think to insure in their place of business is that of riot or civil unrest. However, now more than ever, the potential for loss caused by this kind of activity is increasingly entering the minds of business owners in a variety of geographic locations. What was once a fleeting mention of a coverage line item, quickly brushed over in an annual insurance review, has come to the forefront of discussions with many sole proprietors and corporations alike. Is civil unrest covered by insurance and how does it affect your policy?
Is Civil Unrest Covered by Insurance?
The good news is that on most commercial insurance policies, property losses due to riot or civil unrest are covered. Still, it is a good idea to verify with an independent agent that this coverage is provided on your business insurance policies.
While the existence of coverage for this causes of loss is reason to breathe a sigh of relief, it is also important to understand how these losses can, and do, impact your insurance coverage or your business's out-of-pocket costs in serious ways.
How Can Civil Unrest Affect Your Insurance Policy?
1. Business Interruption Insurance – Loss of Business Income and Extra Expense
The physical property that is owned by your business and insured on your commercial insurance policy may well be covered if it is lost to rioting. However, that is likely to be only a portion of the loss your business sustains.
When property destruction is extensive and widespread, it can quickly increase the time it takes to rebuild and replace the damaged physical property. This downtime for your business can become more costly than the property damage itself.
Often, it is the smaller, mom-and-pop types of businesses that do not have Loss of Business Income and Extra Expense Coverage included with their commercial property insurance policy. Larger businesses and corporations more commonly purchase this type of coverage, so the impact of these types of situations is often felt disproportionately within the smaller, family-owned business sector.
Loss of Business Income and Extra Expense Coverage can also provide payments to keep key employees on your payroll. This makes it easier to start back up at full capacity once the rebuilding phase is complete. Without this type of additional property insurance coverage, losses sustained by a business during an event of rioting or civil unrest can be crippling to small business owners.
2. Deductibles Will Still Apply
Businesses that normally can count on a certain volume of cash flow may elect to assume a higher property deductible on their commercial insurance policy in order to lower their annual premium volume.
Since, at the time of this writing, many businesses are operating with reduced cash flows due to a global pandemic and government shutdown orders, covering the deductible amount during a claim might create additional strain on cash flow.
If you have these concerns for your business, it is a good idea to review your policy deductible selections. In addition to paying a high deductible out-of-pocket, business owners who have chosen to insure their property on an "Actual Cash Value" basis will have significant out-of-pocket expenses to replace the damaged or lost property.
The difference between an Actual Cash Value settlement and the replacement cost of a building can be a substantial sum of money that can prove to be an insurmountable cost for many small businesses. This is one of the risks of having the wrong commercial property coverage regardless of outside factors or situations.
3. Individual Policy Costs Could Increase
Contrary to popular public belief about insurance carriers, most do everything they can to avoid raising costs on customers following a loss. Sometimes, the cost increase that occurs after a claim comes from a "loss-free" discount being removed from the policy when a claim is paid.
For example, if your commercial insurance premium before discounts is $10,000, a ten percent loss-free discount from your insurance carrier is saving you $1,000 annually. After you file a claim, this discount will be eliminated for at least several years until you are again "loss-free" for a long enough duration to become eligible for the discount again.
In other cases, when a business has a loss frequency issue, which means that they have filed multiple claims in a short period of time, the insurance company may issue a premium increase. While it is unlikely that a business that had no further losses would sustain a premium increase after one loss, businesses that are already loss-laden could experience more costly premiums over the next few years if their business is damaged or destroyed in a riot.
4. Higher Costs for Everyone
Insurance companies are for-profit businesses that do, in fact, provide a vital role in the economy. Insurance premiums are invested by companies throughout the year and provide financial institutions with important lending potential for infrastructure projects and commerce.
Additionally, insurance provides a way for business owners to transfer their property and liability risks to the insurance company in exchange for an annual premium. When a loss occurs, they can subsequently be made whole when the insurance company covers the cost of the lost property or the liability damages.
To provide this service to their customers, while staying profitable, insurance companies constantly study risk and evaluate actuarial data to determine the prices at which they can profitably write a business's insurance. The insurance company's expenses are reported as "combined ratios", meaning the sum of their costs of doing business (administrative and commission expenses) and their annual claims payments.
When insurance companies have profitable years of lower numbers of claims, to stay competitive in the marketplace, they regularly pass savings onto their customers by way of rate reductions or other individual policy credits and discounts. When widespread losses occur throughout an insurance company's fiscal year, it can become necessary for them to raise their rates across the board or repeal policy credits in order to remain profitable and continue to provide financial indemnity to customers who sustain losses.
5. Binding Authority May be Suspended
When a hurricane is moving up the coastline, insurance companies may suspend binding authority for new business until the natural disaster is past. This keeps the insurance company from assuming a great deal of adverse risk right before a probable loss is about to take place as a result of people trying to buy policies as a storm approaches instead of buying them prior to the weather event.
While the duration of a specific weather event is somewhat predictable, and binding authority for new policies is almost always restored rather quickly, instances of riot and civil unrest are inherently harder to predict. This means that insurance companies may put a hold on writing new business policies in areas that are in upheaval. This can make it very hard for new business owners to find coverage.
It also can restrict owners of existing businesses from being able to change or endorse their policy to cover newly acquired equipment, structures, or other property on their existing insurance policies. When a business owner cannot obtain insurance coverage because of a suspension of binding authority, it can force them to self-insure for losses sustained to that property until the inherent risks have subsided.
Is civil unrest covered by insurance? Some aspects of it can be, but there are other potential risks and consequences for your business. If you have concerns about how your business is insured or want to make sure that you have coverage for losses sustained in a riot or civil disturbance, call a knowledgeable and reputable independent agency as soon as possible. It is always better to know what coverage you have before a claim than to find out that you did not have enough afterward.
If you would like to have one of our commercial lines agents provide you with a comprehensive review of your insurance policy and discuss what options may be right for your business, give us a call at 1-800-537-6880 or 717-665-2283.
Disclaimer: Information and claims presented in this content are meant for informative, illustrative purposes and should not be considered legally binding.