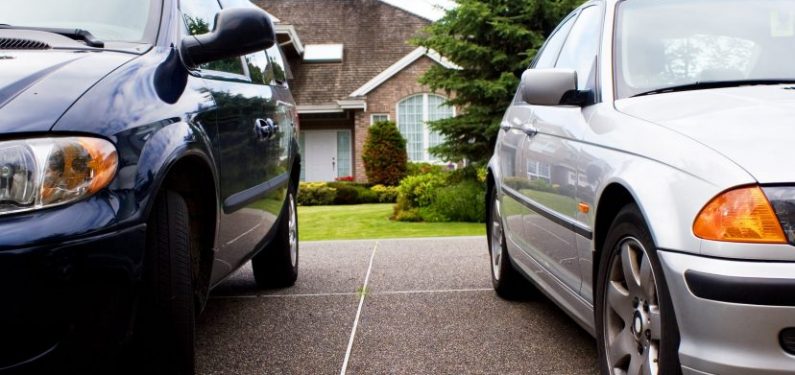 What to Know About Insuring a Non-Used Vehicle
March 14, 2019
Occasionally, throughout the year, we will receive a call or message from an insured requesting to remove a vehicle from their insurance policy. If no indication is given, we will oftentimes ask for the reason behind the removal. Has the vehicle been sold? Has the title and registration been transferred out of the insured's name? These questions are pretty significant and, if the answer happens to be no, then the removal of that vehicle is probably not in the best interest of the insured.
Recently, a few of our agents have had to explain this very thing to their husband, their father-in-law, and even their parents. In the state of Pennsylvania, the law requires that all registered and titled vehicles maintain liability insurance. Therefore, regardless of whether the vehicle is currently in use, if it is still licensed, registered, and/or titled in one's name and address, it must legally be listed on an auto policy for liability. Here's what to know about insuring a non-used vehicle:
Non-Used Vehicles Still Require Insurance
When it comes to unused or non-used vehicles, we sometimes hear something along the lines of, "So what? I'm not using the vehicle anyway so my chances of getting caught are pretty slim."
That may be so. But, if the vehicle were to somehow get stolen or involved in an accident in any way, the insured who maintained the registration/title would be the one held liable and the state would consider them as being uninsured.
If the Pennsylvania Department of Transportation determines that an individual possesses a vehicle without the required insurance, that individual could risk losing their driving privileges, paying a steep fine, or having their registration suspended.
Insurance is Still Critical for Non-Used Vehicles You Are Planning to Sell
Another common misunderstanding when it comes to insuring a non-used vehicle is that you don't need to maintain insurance if you plan on selling the vehicle. This is false. Even if you're not using the vehicle because you plan to sell it, it still needs to be insured. In fact, it becomes especially critical to keep that vehicle insured if you are attempting to sell it.
It is only okay to remove that vehicle from the auto policy after the vehicle's title and registration have officially been transferred. So long as that vehicle is still registered in your name and address, the responsibility and liability for it will continue to fall back on you.
What to do With a Non-Used Vehicle You Want to Remove from Your Auto Policy
Surrender your registration plates. If you truly have a vehicle that is no longer in use and that you are not planning to sell, contact PennDOT (or your state's Department of Transportation). They will be able to better assist you in what your available options may be. Once the vehicle is no longer in your name, then it is okay to contact your insurance agent and have it removed from the policy.
Navigating the ins and outs of insurance can sometimes be confusing and frustrating. At Ruhl Insurance, our client-focused approach is built to help you through it, answer your questions, and provide you with the coverage options you need. If you need help with your auto insurance policy, contact us at 717-665-2283 or 1-800-537-6880!
Disclaimer: Information and claims presented in this content are meant for informative, illustrative purposes and should not be considered legally binding.