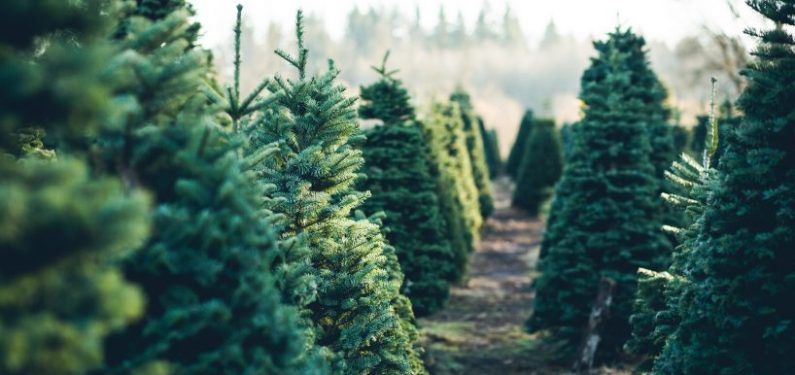 3 Insurance Considerations for Christmas Tree Farms
December 5, 2019
The Christmas holiday brings about a lot of excitement and anticipation. Heading out to the local Christmas tree farm to select this year's Tannenbaum is a tradition for many families. Christmas tree farms are not a new invention, but the growing litigation surrounding liability claims in our society is ever-increasing and does not promise to go away anytime soon. Due to the amount of public traffic that they receive, Christmas tree farms present some inherent risk exposures. As such, there are some specific insurance considerations for Christmas tree farms.
For this reason, operators of these types of businesses should keep safety considerations at the forefront of their business operations. However, there are significant property exposures present and valuable equipment utilized in these businesses as well. All of these concerns should be weighed and the appropriate coverages put in place in order to ensure that potential losses are properly insured. Here are a few important insurance considerations for Christmas tree farms that owners and operators should keep in mind:
1. Adequate Liability Coverage and Limits
How much liability insurance is enough? That is, literally, the million-dollar question when it comes to insuring your business. Multiple factors come into play when deciding how much liability coverage to buy.
Get Enough Liability Coverage to Equal Your Asset and Equity Volume
As a general rule, it is important to purchase enough liability coverage to equal your asset and equity volume in the business. If you have a large fleet of equipment, large and expensive structures, or a high-value estate where your business operates, these things are visible to the public eye and become inherent factors in the size of potential liability lawsuits. However, just purchasing enough liability coverage to equate to your asset volume may not always be enough.
Consider the Size and Scope of Your Business Too
You also need to consider the size and scope of your business. First, how much traffic will you receive each year? The more folks who enter your premises, the more opportunities arise for something to go wrong. The probability of encountering a bad actor who is seeking to bring frivolous or malicious litigation against your business is increased with a greater volume of public foot traffic.
Take the Location of Your Business Into Account as Well
Additionally, you need to consider the social climate of your geographic location. Certain locations are more prone to lawsuits and liability claims due to the simple fact that they hold a higher concentration of personal injury lawyers. This is often the case when businesses operate just outside of larger metropolitan areas where there are higher populations of people and more aggressive advertising campaigns conducted by these law offices.
Think About the Nature of Your Business
You also need to take into consideration the nature of your business. In the case of Christmas tree farms, no two are alike. If you allow the public to go out, select, and then cut their own tree, there is significantly more liability exposure present than if you are selling pre-cut trees out of a centralized storefront on your property.
Slip and fall exposures are more prevalent with these types of operations and anytime the public is given a sharp object, such as a bow saw, you have the potential for more severe types of bodily injury. Additionally, how you get the public to the stand of trees can create a heightened liability exposure for your business. Will they walk or will you take them by tractor and wagon on a hayride? Some Christmas tree farms use horse-drawn wagons to provide a quaint and unique holiday experience for their customers.
Your insurance company will need to know the scope of your operations so that they can properly underwrite your policy. When your insurance company is educated about all aspects of your business, they are far less likely to issue a non-renewal after a liability claim than they are in situations where a liability loss occurs as a result of a business operation of which they were not previously made aware. The best practice is to be open and honest with your independent agent about the details of your operation so they can properly represent your account to their underwriter and appropriately advise you in regard to the specific coverage, and how much of it, you need.
2. Adequate Property Limits
Be sure to consider the property exposures that are present within your business. Equipment, buildings, tools, inventory for sale, etc. are all insurable via the Property portion of your insurance policy. Buildings that are essential to your ability to conduct business operations are especially important to insure as are vital pieces of expensive equipment.
There may be some items you choose to self-insure or you may choose to insure buildings and business personal property items at less than 100% of their replacement cost. Your independent agent can provide important insights as to what you should consider insuring so that you receive a customized policy that is tailored to your exact needs.
Having a detailed conversation with your agent will keep your business insured properly so that it can continue operations even in the event of an unforeseen loss while simultaneously avoiding the purchase of unneeded or unwanted coverages.
3. Coverage for Growing Stock
Any kind of tree farm or nursery has a unique property exposure in that a large portion of their business assets are still rooted in the ground and growing. Typically, a standard commercial insurance policy will not provide adequate coverage for growing stock.
Once the trees are cut and placed in the "For Sale" line, coverage can be obtained through the Business Personal Property part of a policy. However, when the trees are still in the ground, other insurance vehicles are likely to become a necessary part of a comprehensive insurance portfolio.
Crop insurance options may exist in order to provide coverage for your stock. But, creating a cost basis if you do not have prior coverage is a process that needs to be worked through with an experienced crop insurance agent. Losing growing stock to various forms of natural disasters can become crippling to tree farmers in subsequent years, so this is an important coverage consideration to make.
These are just a few of the important insurance considerations for Christmas tree farms that owners and operators should keep at the front of their minds. However, they serve as a great conversation starter and will get farmers well on their way to acquiring the best and most applicable coverages for their operations.
As always, we encourage insureds to work with experienced agents who are dedicated to educating customers about their options. At Ruhl Insurance, we have been writing Commercial and Agribusiness Insurance since our founding in 1943. One of our experienced agents will be happy to help you through every aspect of the insurance buying process. Give us a call at 1-800-537-6880 or 717-665-2283 and start the conversation today!
"An Equal Opportunity Provider and Employer."
Disclaimer: Information and claims presented in this content are meant for informative, illustrative purposes and should not be considered legally binding.