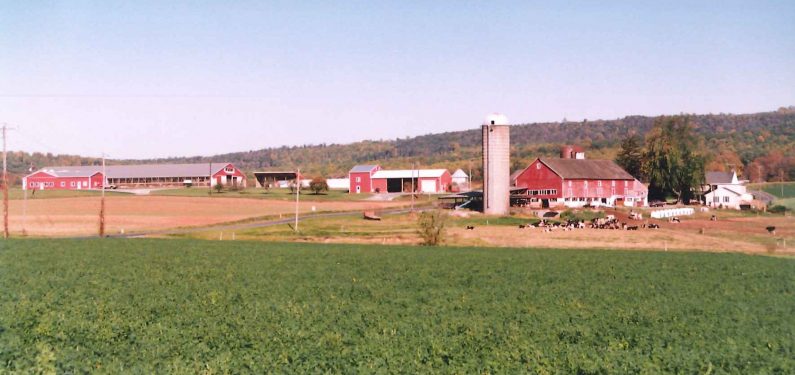 Agricultural Act of 2014 (2014 Farm Bill)
October 15, 2014
Videos from the presentation about the farm bill are below!
The new Farm Bill was signed into law earlier this year and now the individual farmer/producer/landowner sign up deadlines are looming. In an effort to help understand the program, Ruhl Insurance along with Manheim Adult Young Farmer Chapter co-sponsored an informational meeting, Thursday, August 28, 2014, at the Lancaster County Farm and Home Center, Arcadia Road, Lancaster, PA. The purpose of the evening was to begin and continue the conversation on what the new Farm Bill provides and how it will impact farm producers and agricultural landlords. Keep in mind that at the time of this meeting and writing, many of the regulations had not been published and much of the 2014 Farm Bill was still in flux.
The Farm Service Agency, FSA, has been given the task to write the regulations on the programs and as of the date of the meeting the only official thing that had been released was some information on the Margin Price Protection (MPP) portion of the bill which applies to milk production. Training on this portion of the bill in Pennsylvania had taken place Tuesday, Aug 26 through Thursday, August 28. A bulletin from USDA was released August 28th, around 11 am. Training on the Crop portion of the Farm Bill is to be completed later in September 2014.
The presenters for the evening were John Berry, Penn State Berks/Lehigh County Extension, Alan Zepp, PA Center for Dairy Excellence, and Joe Bafia, Regional Marketing Director, Rain and Hail Insurance Services. Alan explained the Margin Protection Program, (MPP), John discussed aspects of the crop portion, Agricultural Risk Coverage (ARC) and Price Loss Coverage (PLC) and Joe covered the new crop insurance option Supplemental Coverage Option (SCO) which can be coupled only with the PLC program.
Below are videos of the presentation.
AGRICULTURAL ACT OF 2014 (Alan Zepp)

AGRICULTURAL ACT OF 2014 Q&A

AGRICULTURAL ACT OF 2014 John Berry & Joe Bafia

Quick Features and Impressions on the 2014 Farm Bill
Here are several quick features and impressions on the 2014 Farm Bill from this author. These impressions are subject to change as more definitive rules and regulations are published.
This legislation is far more sweeping and comprehensive than previous farm bills.
Every farmer/producer/landlord needs to become educated in how this legislation will affect their operation.
Regarding ARC and PLC, everyone must make a choice or you will be assigned to PLC. (How that impacts your specific operation is still not totally clear.)
Your decisions are binding for 5 years or possibly the length of the Farm Bill if extended as past bills have been.
The PLC and the ARC options are binding based on FSA Farm Serial Number (FSN). Once the election is made, the options remain with the farm regardless of the operator. (Therefore the landlord may need to be a part of the discussion in which option is chosen.)
Different FSN's can be signed up with different programs. Ex. FSN 235 signed up in ARC, FSN 456 and 593 can be signed up in PLC even though all three farms are operated by the same individual.
The MPP program is an alternative to LGM-Dairy. If you elect to use MPP, then you are locked into MPP for the duration of the Farm Bill.
MPP is less flexible than LGM but the indemnity periods are 2-month cycles, (Jan-Feb, Mar-Apr, etc.) as opposed to the total coverage period of an LGM contract.
You can have either LGM or MPP, not both, and if you choose MPP you cannot switch back to LGM during this Farm Bill duration.
These programs are again linked to Conservation Plans. You must have a plan filed or you will not be eligible for any subsidies.
What does it all mean? It is imperative to become educated. Time is of the essence. If you do not make your decision on a timely basis, it will be made for you. Can you afford to be arbitrarily assigned to a program that is binding for 5 years or longer? The Federal Government, USDA, wants the farmer to take more individual responsibility in managing risk on their farms. These are the tools they have provided to date. Are they good tools, maybe? Time will tell, but each of us must do our due diligence in discovering how to best use them to enhance our profit margins. It is critical if each of us is to survive!
"An Equal Opportunity Provider and Employer."
Disclaimer: Information and claims presented in this content are meant for informative, illustrative purposes and should not be considered legally binding.