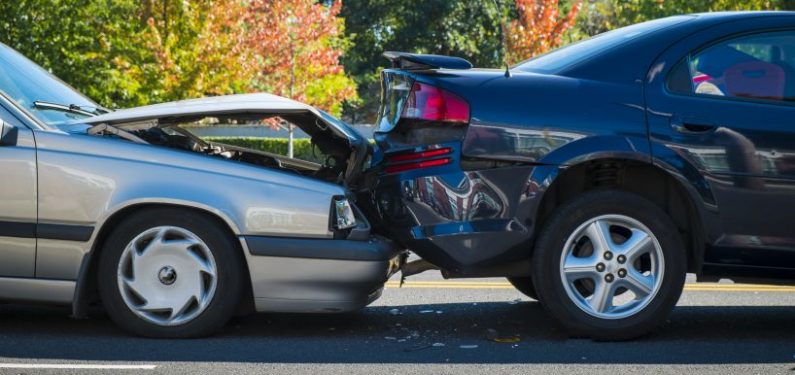 What to do When You Have an Auto Insurance Claim
February 8, 2018
If you are calling your insurance company regarding a recent auto accident, it's safe to say you are having a bad day. The great thing about insurance is that it can help make that bad day a little better. The last thing you want to have to do when you have a claim to file is learn about the insurance process. Below are a few initial steps you can take to make the whole process flow smoothly and get a check in your hand as quickly as possible:
1. Move Your Car Out of Traffic
In the event of an accident, if your vehicle is not disabled and there are no bodily injuries to either party, do your best to safely remove your car from the traffic flow. If there are injuries or either vehicle cannot be driven, call 911 immediately.
2. Maintain Composure and Take Note of Details
After an accident, many drivers get out of their car and it is their instinct to immediately apologize to the other driver. Even if you feel the accident was probably your fault, it's in your best interest to avoid assuming responsibility at this time. You can still be compassionate, but you should allow people who are trained in assessing accidents to determine who is at fault, or if both parties contributed equally.
Do your best to keep your composure and remember everything before and after the accident. If necessary, write things down. It is important that you have accurate and consistent information and even small details can be helpful.
3. Call the Police
If your vehicle sustained minor damage in a fender bender and you are reasonably certain that you are not at fault, it is probably still in your best interest to call the police. The police will retrieve the other party's name and contact information in addition to their proof of insurance. This information will typically have more veracity if the police officer acquires it. You are less likely to find that the other driver gave you falsified contact information or a policy number from an old, expired policy. When this happens, you may be left submitting a claim under your own policy for which you were not at fault.
4. Call Your Insurance Agent
If it is within business hours, call your insurance agent and explain the situation. Your agent can go over the coverage you have on your policy and let you know what deductible, if any, will apply to your accident.
They can also let you know if you have coverage for towing a disabled vehicle or if you have transportation coverage, which would pay for the cost of renting a vehicle while yours is being fixed. Your agent can also submit the claim to the company on your behalf and get the ball rolling with the adjuster. You will likely receive a call from the insurance company's adjuster to go over additional details.
5. Call the Claim Number if Outside of Business Hours
If it is after agency business hours, look up your company's claims number and call in the claim directly. It is a good idea to keep this number in your glove box. You may find it on your auto ID card as well. The representative will take the information from you and submit the claim so it can be adjusted and settled quickly. If your company doesn't have a 24-hour call center for claims, you can leave a message on the system, or call and leave a message with your agent. Processing the claim will begin immediately upon the next business day.
6. Take a Deep Breath and Relax
At this point, it's time to take a deep breath and relax. Your part of the claim process is over for now. The adjuster may call you with some questions, or you may decide to call your agent for an update, but for the most part, the company's claims department will be working to process your claim efficiently. Focus on the positives, you have insurance and you're not alone!
If you need help with auto insurance, contact Ruhl Insurance at (717) 665-2283 or (800) 537-6880 and talk to an insurance specialist today!
Disclaimer: Information and claims presented in this content are meant for informative, illustrative purposes and should not be considered legally binding.