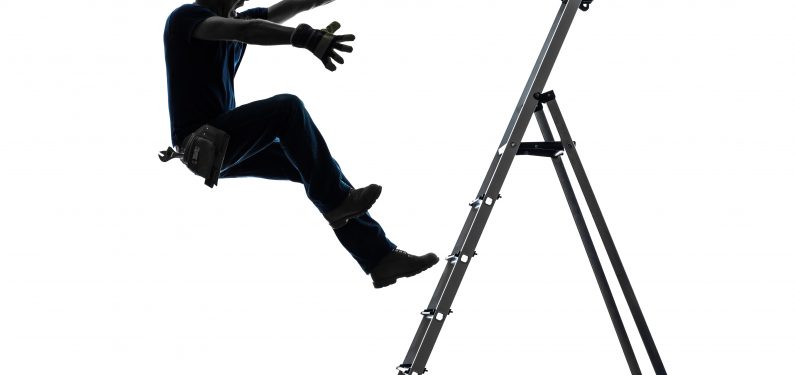 The Case for Worker's Comp
December 20, 2016
When your business grows to the point where you can't manage all its aspects by yourself, employees come into the picture and may present opportunities and challenges, alike. Employees can help you to free up time in order to focus on managing and expanding your business. Having employees also creates the need for other significant considerations such as filing payroll taxes, unemployment, and certain insurance coverages.
Oftentimes, Worker's Compensation Insurance becomes the most expensive part of an insurance portfolio for a small business. Worker's Compensation benefits can vary by state, and in some states, medical payments may be payable for the injured worker's whole life. Because some of these costs can be hard to measure or predict, Worker's Compensation is typically not a cheap coverage option, especially if your employees are engaged in potentially hazardous work.
It's the Law
Hopefully, your insurance agent has discussed with you the necessity of carrying Worker's Compensation Insurance. If you have employees, the law requires it, and there are significant penalties for non-compliance. Additionally, by failing to comply with the statute, you do not avoid any obligation to your workers; quite the contrary is true, in fact.
Courts allow for employers with Worker's Compensation coverage to receive common law defenses in exchange for the payment of Worker's Compensation benefits regardless of negligence or fault. If you fail to carry Worker's Compensation you may be forfeiting these common law defenses, exposing yourself and your business to the potential of crippling litigation and even employee claims of pain and suffering.
Common Law Defenses for Employers
In the State of Pennsylvania, for example, perhaps the most important common law defense an employer can receive is that the Worker's Compensation benefits provided to their injured worker(s) are considered "sole remedy". This means that workers can seek loss of wages and medical payments from their employer's policy, but cannot sue their employer for additional benefits or compensation unless they can prove gross negligence.
If you, as an employer, are non-compliant, this common law protection is lost and you could be on the hook for wage loss, medical expenses, and even further damages resulting from negligence claims, and all of this may be piled on top of hefty fines. It is unlikely your small business can sustain these costs and you may be forced to close your doors and even declare bankruptcy if you cannot make the payments.
Carrying a Worker's Compensation Policy benefits workers, employers, and society as a whole. Injured workers and their families are provided a remedy for workplace injuries so that they can ease the burden of wage loss and medical bills that may arise from those injuries.  Employers are provided common law protections because they remained compliant with compulsory worker's compensation statutes, and they have subsequently fulfilled a moral obligation to their employees to provide compensation payments in the event of an unfortunate injury. Worker's Compensation helps to ease the societal burden of injured and disabled employees by providing means for families to survive and continue to pay their bills.
Peace of Mind for Business Owners
Worker's compensation is probably one of the most loathed insurance coverages for small business owners, but it is also one of the most important. While you may be able to easily predict the amount of possible loss your business would incur if your store burnt down, it is much more difficult to predict the potential costs of lifelong medical bills for an employee who incurs a back injury while at work.
Insurance policies are valuable because, when written correctly, they can help keep your business' doors open after an otherwise devastating accident or loss. For this reason, Worker's Compensation is arguably one of the most important coverages you can buy. For more information on the basics of worker's compensation insurance and to get coverage, contact Ruhl Insurance at (717) 665-2283 or (800) 537-6880 today!
Disclaimer: Information and claims presented in this content are meant for informative, illustrative purposes and should not be considered legally binding.