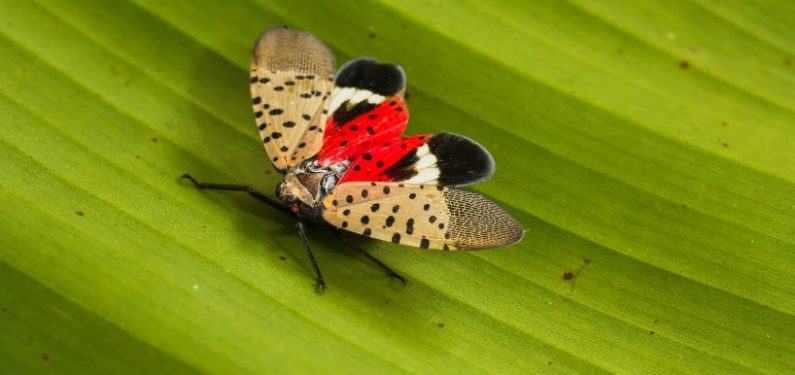 What to Know About the Spotted Lantern Fly Invasion of Southeast Pennsylvania
May 30, 2019
You may or may not have heard of a new pest that has shown up in Southeast Pennsylvania. The invasive Spotted Lantern Fly, according to the Penn State Ag Extension, poses substantial risks to hardwoods, grapes, and hops in Pennsylvania. In areas of high infestation, the Extension website reports that the quality of residents' outdoor lives can be affected. The PA Department of Agriculture has issued regulations to inhibit the spread and propagation of the insect and try to mitigate the effects it has on agricultural commodities in the state. Here's what you need to know about the Spotted Lantern Fly invasion of Southeast Pennsylvania:
What You Need to Know
Businesses that have vehicles traveling into and out of the quarantine area may be subject to permitting regulations. To acquire permits, businesses can have a designated manager or employee undergo training and receive permits for vehicles traveling within the quarantine zone.
They are then responsible for training other employees/drivers in the appropriate practices that the Department of Ag has established in order to contain the invasive insect. These best practices include specific ways to secure loads, visual checks, and being aware of and identifying the Lantern Fly's favorite food – the Tree of Heaven.
Who Needs a Permit?
Just because you live within a quarantine zone does not mean you must have a permit. Permits, at this time, are relegated to businesses that own vehicles that are traveling or garaged within the quarantine zone and loading or unloading product within that zone. These types of operations are more susceptible to hitchhiking Lantern Flies.
However, businesses that do not own their own vehicles, but have employees driving personal vehicles into and out of the quarantine zone to and from work do not need to acquire permits. Likewise, a business that has vehicles garaged outside of the quarantine zone and travels through the quarantine zone without stopping to load or unload to a final destination also outside of the quarantine zone does not need a permit either.
Nevertheless, it is highly encouraged for these businesses and carriers to educate themselves about the Spotted Lantern Fly so that they can identify the insect if it is present and avoid carrying Lantern Flies that hitch a ride while they pass through quarantine areas.
What is the Quarantine Area?
At this time, the quarantine area is limited to counties in which the Spotted Lantern Fly has been found. These counties are all in the Eastern half of the Commonwealth. Currently, the list includes the counties of Berks, Bucks, Carbon, Chester, Dauphin, Delaware, Lancaster, Lebanon, Lehigh, Monroe, Montgomery, Northampton, Philadelphia, and Schuylkill.
How to Become Compliant
For businesses who have determined that they need to obtain Lantern Fly permitting, an online course is available for an owner, manager, or other designated employee to take to receive SLF permits for the business's vehicles.
The course can be found at the following link: https://extension.psu.edu/spotted-lanternfly-permit-training. If you have additional questions about SLF training or regulatory compliance you can contact the PA Department of Agriculture through a designated email for such inquiries: SLFPermit@PA.gov.
If you know anyone who should be aware of this new invasive insect species or could benefit from the information in this article, please share the information with them or direct them to the government resources for permitting so that a collective effort to control the propagation of the Spotted Lantern Fly can be made most effective! In doing so, we can all play a part in responsible pest management in the food chain and other agriculture.
Disclaimer: Information and claims presented in this content are meant for informative, illustrative purposes and should not be considered legally binding.