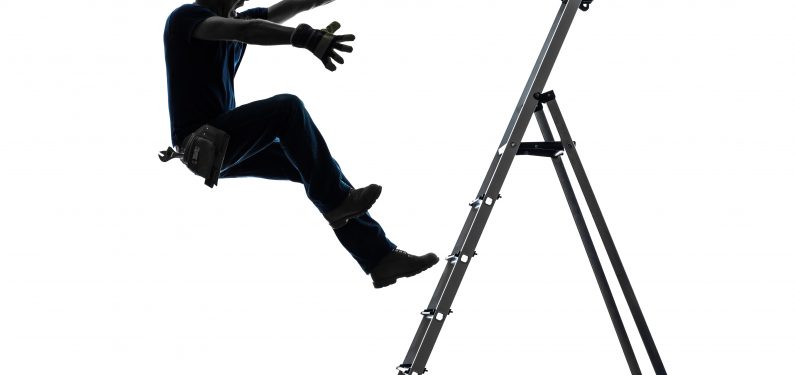 Protecting Your Business with a Workers' Compensation Policy
November 11, 2013
Though businesses everywhere work hard to keep their employees safe and healthy, accidents can still happen. Whether it's one of the more dangerous agriculture or construction industries or just an office building, workplace injuries or illnesses are a very real threat. Even a small injury can put an employee out of operation for months. It's important to understand what workers' compensation is and how a workers' compensation policy will benefit you in the event that you or someone who works for you is injured at work.
What is Workers' Compensation?
Workers' compensation requires employers to purchase insurance that covers reasonable surgical and medical expenses, rehabilitation services, wage loss, and death benefits for employees whose injury was directly caused by their employment or whose illness was caused or aggravated by their workplace.
With a workers' compensation policy in place, the employee can generally receive workers' compensation benefits no matter who was at fault. The employee, then, usually does not have the right to sue the employer for injuries for which they can receive benefits.
Who is Covered by a Workers' Compensation Policy?
Any employer of one or more employees must provide workers' compensation insurance through a private company or by the State Workers' Insurance Fund. It is required by state law for all employers including unincorporated businesses and non-profit corporations. Virtually every employee is covered.
This includes part-time and seasonal employees. However, volunteers, agricultural laborers, and casual employees may not be totally covered. Some employees of certain businesses may be covered under more specific compensation laws such as the Longshore and Harbor Workers' Compensation Program or the Black Lung Benefits Program.
Workers' Compensation Benefits
As soon as an employee is hired, they are covered by their employer's workers' compensation insurance. If they are injured or becomes ill due to work, they must report the incident promptly with specifics on the date and time that the incident occurred. Injury or occupational disease that has been caused by or aggravated by the workplace is cause for a worker's compensation injury report. Once the claim has been accepted, the worker is entitled to the benefits they require under workers' compensation.
A majority of related medical expenses are covered as well as specific loss benefits for those who have incurred significant and permanent damage to their extremities, sight, or hearing. Death benefits are provided to the surviving dependents of those whose work-related injuries result in death. Payment for lost wages is available to those employees deemed unable to work due to their workplace injury or illness. Wage loss benefits are effective after seven calendar days of absence and are normally around two-thirds of the employee's average weekly pay.
It's important to understand the basics of workers compensation and to understand that each state has slightly different workers' compensation laws. For more information on the specifics of workers' compensation in PA, visit the PA Workers Compensation Portal.
For more information about worker's comp for your business, call Ruhl Insurance at 717-665-2283 or 1-800-537-6880.
Disclaimer: Information and claims presented in this content are meant for informative, illustrative purposes and should not be considered legally binding.