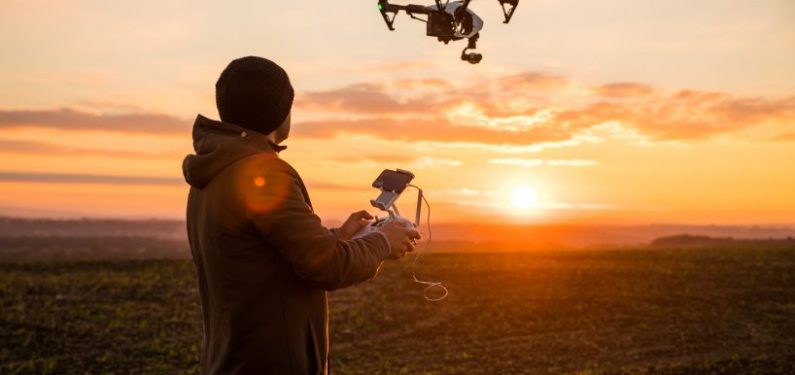 How to Properly Insure a Drone for Business Use
December 19, 2019
Drones have now been on the consumer market for several years. As such, the costs of entry-level models continue to drop, which makes them available to more individuals for personal use. As a result, many personal insurance policies are offering limited coverage for the personal recreational use of drones so as to offer a way to properly insure a drone for business use as well as personal use.
These coverages have strict limitations, but they provide what amounts to a base-level of protection for homeowners. Things get a bit more complicated when drones are employed for business practices. Here are some considerations for how to properly insure a drone for business use:
1. Property Coverage
Property coverage for drones isn't the easiest type of insurance to come by. Some policies will provide property coverage for the unit when it is not in flight. In other words, if your drone was damaged in a building fire, you may be able to receive a claim payment for the property loss.
The difficulty becomes insuring the drone when it is in use. Units can become damaged in crashes that result from operator error or software malfunctions can cause the drone to be lost in a rogue flight. Finding insurance coverage for these types of losses can be tricky.
Depending on the drone you have purchased, this might be something that you decide to self-insure. After all, the cost of replacing the unit may not be much more than your property deductible. However, if you have a high-end drone that costs several thousand dollars, it may be worth seeking out property insurance options.
The best way to explore the possibilities for this type of coverage is by speaking with an independent agent who has access to specialty insurance markets.
2. Licensing and No-Fly Zones
If you are flying a drone for personal use or for business, you should acquire an operator's license. In fact, most insurance companies will not offer you a policy for your drone if you do not obtain a UAV license. So, be sure that this is your first order of business when you purchase your new drone.
Additionally, from a legal standpoint, you should educate yourself in regard to any restricted flight zones and be sure to stay clear of these areas. If you need to fly your drone in one of these areas for business purposes, it may require additional permitting for a specific flight time and date. Be sure to check with the local authorities if you have any concerns with regard to this!
3. Liability Coverage
Liability coverage is the predominant coverage that you will need if your business is utilizing a drone in its operations. Although they are light-weight units, there is some potential for the drone to cause property damage. Likewise, operator error could result in the drone hitting a pedestrian and causing bodily injury. These potential losses can be covered by a drone liability policy.
Since the potential for significant damages isn't great, these policies can be obtained at reasonable premium costs. Be sure to read your policy language in regard to liability for privacy breach. You will want to ensure that this is not excluded on your policy. If someone was to bring a claim against your company for breach of privacy due to your usage of a drone, even if the claim is unfounded or frivolous, your insurance company can pay your defense costs in court.
Bear in mind that Liability insurance covers the insured (you) for damages arising out of unforeseen and unintended losses due to your negligence. So, if you are intentionally using your drone to spy on your neighbors and invade their right to privacy, your coverage may be void.
If you have other questions or concerns regarding the use of a drone in your business and how to properly insure a drone for business use, the best thing to do is start a conversation with an experienced commercial insurance agent. They can help you to determine the risk exposures present and find ways to properly insure your business.
Obtaining an insurance policy for your drone is a quick and easy process and requires only a bit of time and information. It is important to make sure that this aspect of your business operations is properly insured, so make sure to fully investigate your insurance options. If you would like help in obtaining a policy for your drone, give one of our experienced commercial insurance agents a call at 1-800-537-6880 or 717-665-2283.
Disclaimer: Information and claims presented in this content are meant for informative, illustrative purposes and should not be considered legally binding.