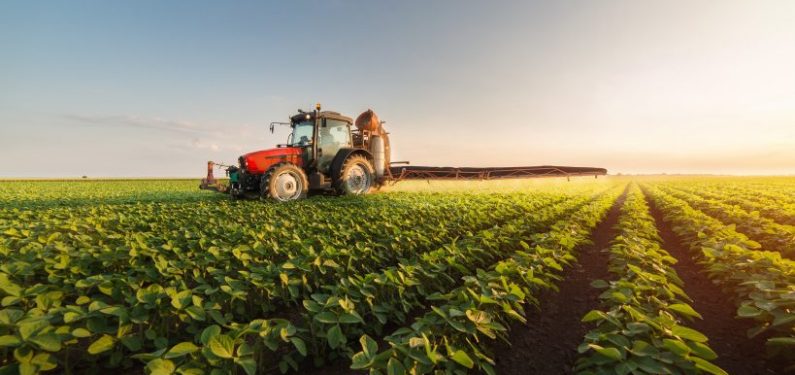 Government Shutdown and the Impact on Federal Crop Insurance Products
December 28, 2018
On December 22, 2018, at 12:01 AM, the US Federal Government went into a partial shutdown due to the Federal Budget not being passed.  There is an impasse/standoff between the House and Senate Lawmakers and the White House.  This means that one quarter of the US Government will run out of money and it directly affects all non-essential services including most of the Risk Management Agency (RMA).  The RMA administers Federal Crop Insurance.
President Trump has stated that he is prepared for a long shut down but hoped the lapse would be short-lived.  No matter how long or short the impasse, there are immediate ramifications for America's Farmer. Programs that are vital to the fiscal management of American Production Agriculture will be put on hold. These include but not limited to the Federal Crop Insurance Products such as Multi-Peril Crop Insurance, Livestock Gross Margin, Livestock Gross Margin-Dairy, and the recently released Dairy Revenue Protection Program.  During this period of shut down, policy-related activities will not be maintained by RMA.
However, during this period Authorized Insurance Providers, AIP's, will continue to process policies, adjust claims, and fund loss checks to policyholders.  During the shutdown, dairy and livestock products will NOT be available.  The total impact of the budget stalemate will depend solely on the length of time it takes the two branches of Congress and the White House to work out a solution.
Ruhl Insurance is here to partner with you during this uncertainty.  If there are questions we may be able to answer or information we can provide, please contact our office by email at info@iruhl.com or by calling 717-665-2283 or 1-800-537-6880.
"An Equal Opportunity Provider and Employer."
Disclaimer: Information and claims presented in this content are meant for informative, illustrative purposes and should not be considered legally binding.