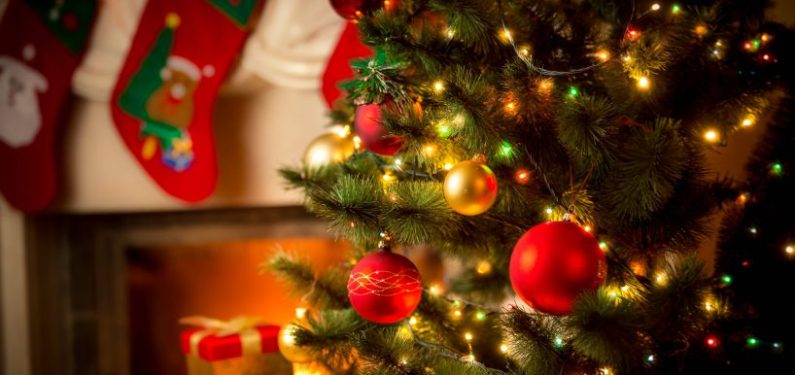 4 Fire Safety Tips for the Holidays
November 18, 2021
Around the holidays, our thoughts often turn to being "safe" because there are additional activities going on around the home. Hanging decorations, wrapping and displaying packages and gifts, rearranging furniture, and maybe even updating paint around the house are a few of the changes going on. Every year, there are reports on the news of those tragic situations where there was a fire or accident that mars someone's holiday. Here are some fire safety tips for the holidays, and all days throughout the year:
4 Fire Safety Tips for the Holidays
1. Slow Down and Be Cautious When Cooking
First, consider something as common as cooking. The holiday meal often is more elaborate and "special" than meals throughout the year. You may have more pots on the stove, which increases congestion in the kitchen. This adds to closer quarters, tighter spaces, and the possibility of mishaps in spilling hot food which could cause burns, etc.
The extended family is set to arrive at a certain time and so you are zooming around the kitchen to meet that deadline with those perfect holiday entrees! This increases the risk of cuts, burns, spills, kitchen fires, and more. Instead, take a breath, slow down, and be cautious when cooking. An extra five to ten minutes that ensures safety is well worth the effort!
2. Be Aware of Where You Place Decorations
What about the decorations? We love decorations and there are plenty of options for any season of the year. Although it is tempting to create that "Hallmark" scene around the woodstove or fireplace, always make sure that there is plenty of clearance between a hot stove and those special decorations.
If you're hanging lights or dealing with other decorations that require electricity, make sure you check all the cords, outlets, etc. Also, don't overload your electrical outlets. These are just some of the holiday safety tips to help avoid an insurance claim, and they can also help prevent fires.
3. Take Extra Precautions if There Are Renovations in Progress
Other areas to look at include renovations and improvements to your property. Although improvements are not necessarily seasonal in timing, a fresh coat of paint in the family room or dining room might be just the ticket since you volunteered to host the extended family gathering.
This activity brings a level of exposure for a loss that many people may not consider; it is fire due to spontaneous combustion! Paint cloths and drop cloths put on a pile are extremely dangerous. The type of material the cloth is made of adds to the flammability. Also, the compound on the cloth contributes as well.
For example, Linseed Oil is one of the worst offenders. Never attempt to out-guess the susceptibility of the cloth or solution on the cloth. Perhaps, the best practice is to put all of these types of cloths outside in an open area away from anything flammable. Never place them on a pile and keep them spread out to expedite evaporation and drying.
4. Sleep With Bedroom Doors Closed
One last piece of safety advice is to sleep with bedroom doors closed. In discussing house fires, a long-time friend, who has been a volunteer firefighter for decades, mentioned that it is highly advisable to make sure you sleep with bedroom doors closed.
The reason is that in the event of a fire, a closed bedroom door greatly reduces the probability of death by smoke inhalation. It is a known fact that a closed bedroom door can delay smoke and fire damage to that room to the point of survival while the rest of the dwelling may be totaled.
This can provide critical seconds, or even minutes, needed to get out safely. It is just one small precaution that may pay life-saving dividends.
How Insurance Might Respond to Holiday Havoc
In cooking or decoration-related fiascos, your insurance policy may respond depending on the circumstances. If you have a guest at your house and they are injured, there is a greater possibility that there is coverage for the injury. A resident relative of your household would find coverage for injury on a health insurance policy.
If it is property damage to your residence or personal belongings, your homeowner's insurance policy is where you look for payment. Even if the cause of the loss is a result of negligence or "stupidity," it may well be covered. There is no exclusion for these.
These are just a few fire safety tips for the holidays to keep in mind year-round. A few precautions can make a big difference and may enhance your celebrations. Enjoy your holidays and make them "Care-Free!"
If you have additional questions regarding your insurance protection, call one of our experienced Account Managers here at Ruhl Insurance at 717-665-2283 or toll-free at 800-537-6880.
Disclaimer: Information and claims presented in this content are meant for informative, illustrative purposes and should not be considered legally binding.