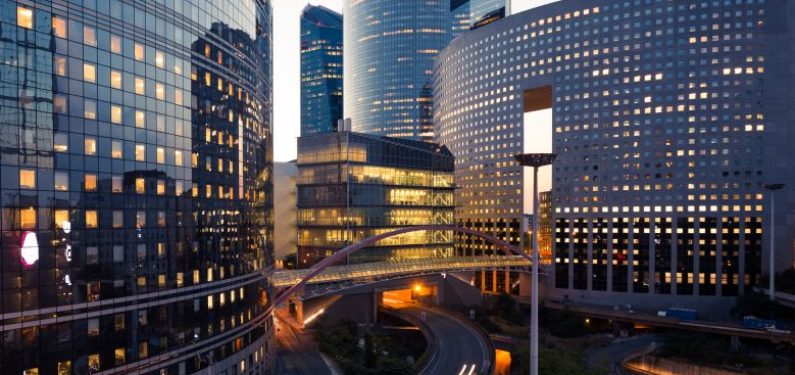 3 Factors That Affect the Cost of Commercial Insurance Policies
June 18, 2020
Business owners and CFOs who are buying a commercial insurance policy want to know that they are receiving the coverage they need to protect their business assets and liabilities and provide them with peace of mind and a good night's sleep. They also, invariably, want to know what is it going to cost. There are multiple factors that affect the cost of commercial insurance policies.
The short answer is that it depends. Really, there is no way to give a hard-and-fast premium price before the coverage is quoted. This is especially true for larger businesses that exceed the scope of a standardized business policy type, such as a Business Owners Policy (BOP), and are insured on a Commercial Package Policy (CPP).
A CPP is a more customized and tailored risk management vehicle and it requires a detailed conversation between the insured and their independent agent. The independent agent will take the information and present it to the underwriter(s) at the insurance companies they represent in order to obtain a coverage offering and a price quote.
Being thorough in this process is important in order to ensure that your business is properly covered for potential losses. Your agent will have multiple conversations with multiple underwriters to obtain quotes for you and the process can take a bit of time. So, depending on the size and scope of your business operations, seeking a quote a month or two in advance of your renewal date will also allow your agent adequate time to obtain the most competitive pricing.
When your agent returns with a quote, there will be several factors that will affect the pricing. Here are a few of the main factors that affect the cost of commercial insurance policies:
1. The Insured Value of Your Property Assets
Insurance companies insure property based on the value per hundreds or per thousands of dollars of insured limit. The property rate applicable to your insured assets will be multiplied by the limit of insurance.
So, the more value you have in property assets, the more loss exposure the insurance company is assuming by writing your policy. Thus, more expensive buildings and property make for a more expensive commercial insurance policy.
How is Property Rate Determined?
Several factors go into the property rate including property size, protection class, age of the building, construction type, etc.
Protection Class
These rates are determined by things such as the protection class of the property. Protection class is determined by things such as how far your business is from the fire station or how far your business is from the nearest fire hydrant.
Construction Type and Age
The construction type and age of your building will also affect the property rate on your policy. Masonry construction may receive a lower property rate than frame because it is less susceptible to certain types of losses.
2. The Scope of Your Liability Exposures
Some businesses are engaged in higher-risk operations than others, or simply conduct a higher volume of business. Because of this reality, liability rates varying across different classes of businesses. Some types of business pursuits are highly likely, or at least far more likely, to produce liability claims that the insurance company must pay and/or defend in court.
Insurance companies pay to defend their insureds in court even in the case of frivolous liability claims. So, if your business is engaged in activities that are statistically higher risk, the liability rates will reflect this. A manufacturer creating components for mass transit applications will receive a different liability rate than a local gift shop.
In addition, the liability rating basis might be determined by different factors for different industries. Ultimately, the insurance company is using a rating basis to get a good handle of the amount of activity that the business conducts within a year to properly apply a premium amount that reflects the liability exposures that come with writing the policy.
For example, some companies might use the number of workers a contractor employs as the factor in which they multiply their liability rate while they might use gross receipt volume to calculate the rate for a manufacturing company. In other cases, they may use the square footage of the portion of a retail establishment that is open to the public to calculate the cost of liability coverage.
3. The Historical Loss Experience
Credit for No Recent Losses
Businesses that have operated safely and without property or liability losses in the past 3-5 years may be eligible for loss-free discounts or experience modifications. These pricing structures or discounts vary by company. But, each company will want to evaluate the historical performance of your insurance policies and require you to obtain 3-5 years of loss runs from your current insurance company if you are seeking a new quote.
Even when a loss-free discount isn't offered by an insurance company, an underwriter can factor in the absence of recent claims when writing a policy and sometimes apply discretionary crediting to the policy price if they are comfortable with the type of risk and its historical loss history.
Credit for Responsible Ownership
In addition to your loss history, underwriters will take other things into account when determining how they may credit a policy. Good housekeeping around your place of business, in other words, making sure that buildings receive maintenance repairs as needed and junk is not lying around is a great way to get an underwriter incentivized to give discretionary policy credits. Pride of ownership says a lot about how a business conducts itself and is a good sign that your business is a good risk to acquire.
Credit for Loss Mitigation Initiatives
Likewise, you should highlight any other loss mitigation initiatives that you have done preemptively at your business. Fire suppression systems, safety equipment, renovations, etc., are all things to make your agent aware of so that they can provide the information to the company underwriter and get you the best combination of coverage and value.
Writing commercial insurance is a very nuanced task and requires attention to detail. These are all factors that affect the cost of commercial insurance policies, and there are many more factors that enter into premium calculations as well. Many insureds get disenchanted with the process of buying insurance and this is likely partly due to the fact that the pricing structure of a policy seems to be confusing at best and sometimes arbitrary, at worst.
This is one of the main reasons why it is imperative to partner with a reputable and knowledgeable independent agent that you trust to provide you with the coverage you need for the best price they can obtain. If you would like to receive a quote for your commercial insurance or discuss coverage options for your type of business in further detail, call Ruhl Insurance at 1-800-537-6880 or 717-665-2283.
Disclaimer: Information and claims presented in this content are meant for informative, illustrative purposes and should not be considered legally binding.